Lena Dunham's Girls Revival Concept Should Get Fans Excited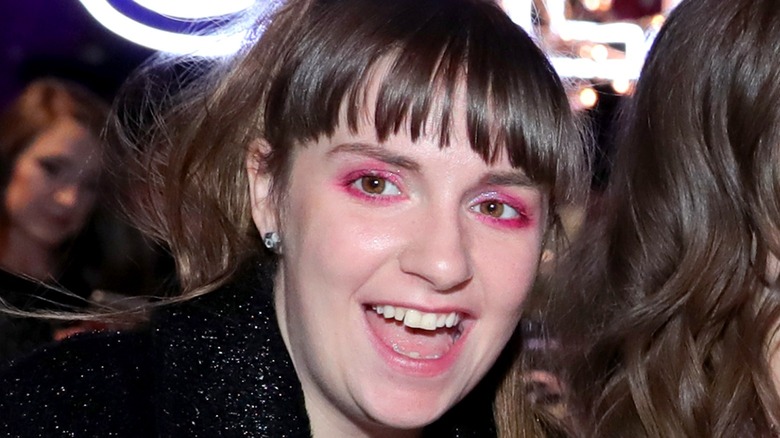 Neilson Barnard/Getty
Lena Dunham created and starred in the HBO series "Girls,"chronicling the lives of four fictitious friends — Hannah (Dunham), Marnie (Allison Williams), Jessa (Jemima Kirke), and Shoshanna (Zosia Mamet) — as they navigated the trials and tribulations of their 20s, from career struggles to friendship ups and downs, as well as dating, sex, and relationships. The cast also featured Adam Driver as Hannah's love interest, playing Adam Sackler in his breakout role.
By the end of the series, the characters had been through a whole lot, from failed marriages to friend breakups to career success and so on. The series finale saw Hannah in the early months of raising her newborn son — the result of a one-night stand — with the help of Marnie and, later, her mother Loreen (Becky Ann Baker). The finale, while unexpected and unlike a traditional series outing, was mostly well-received. Vox wrote of the finale, "'Girls' briefly became another show entirely before it said goodbye for good — which, given how the series lived the rest of its messy life, makes sense."
Since the series came to its conclusion in 2017, all of the cast members have, naturally, moved onto other projects — Williams co-starred in Jordan Peele's "Get Out," Mamet joined Kaley Cuoco on HBO Max's "The Flight Attendant" and Kirke will co-star in Hulu's upcoming "Conversations with Friends." Finally, Dunham is currently promoting her upcoming film, "Sharp Stick" and, in a recent interview, brought up the possibility of a "Girls" revival.
Dunham has considered a future Girls revival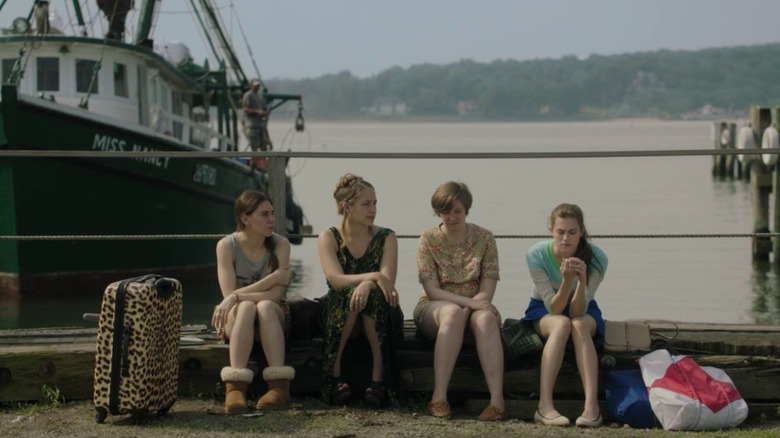 HBO
In an interview with The Hollywood Reporter to discuss Lena Dunham's new film, the conversation drifted into how much Dunham is enjoying HBO Max's recent "Sex and the City" revival, "And Just Like That." Dunham told writer Seth Abramovitch, "It was such a pleasure to see those women back together and to see them take on middle-age sexuality. For me, those are women who can do no wrong." Dunham then told Abramovitch that she is open to the possibility of a similar revival of "Girls" — one that revisits the characters in a different, older stage of their lives. Abramovitch cleverly quipped it could be called "Women."
Abramovitch reached out to the chief content officer of HBO and HBO Max, Casey Bloys, on the matter, to which Bloys stated, "As proud of the show as we are, there aren't any plans to bring 'Girls' back. It's great to know new viewers will continue to discover the [original] series." In response to Bloys' comment, Dunham said, "We all recognize it's not time yet. I want it to be at a moment when the characters' lives have really changed." Referencing the mega-stardom of former co-star Adam Driver, Dunham then joked, "Right now, everyone would just be wanting to see Kylo Ren."
While a "Girls" continuation may not be happening any time soon, fans can at least revel in the fact that the idea is on Dunham's mind and may happen sometime down the line. For now, there are all six seasons of "Girls" to be rewatched.