Why The Bartender From The Adam Project Looks So Familiar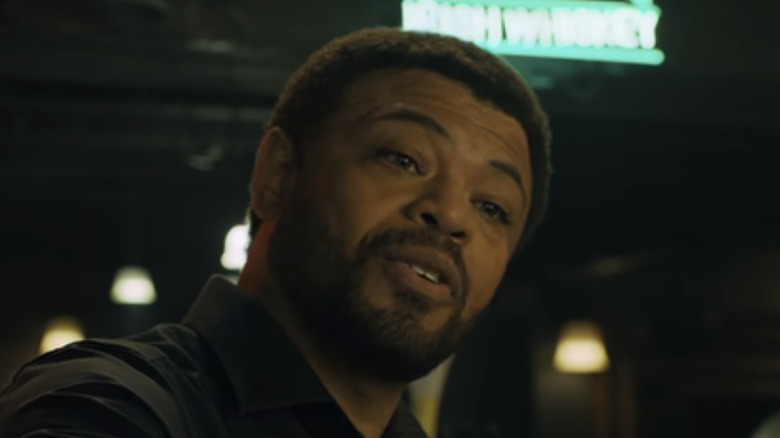 Netflix
Netflix's "The Adam Project" has been an absolute smash hit for the service, even breaking into its top 10 most-watched titles (via The Hollywood Reporter). The sci-fi adventure follows Ryan Reynold's Big Adam as he travels back in time to prevent his deceased father (Mark Ruffalo) from inadvertently inventing time travel. In order to do so, he teams up with his younger self, called Young Adam (Walker Scobell), in a rare feat of parallel contact.
In a touching scene, Big Adam is able to meet his mother (Jennifer Garner). Of course, he can't let her know who he is, but his run-in with her at a bar turns into a cathartic moment for both characters. While Reynolds and Garner are the main attractions of the scene, there's another face viewers might recognize: the bartender. Paul the bartender is only on screen for a few fleeting moments, but it's enough to catch viewers' eyes.
If you're unsure where you may have seen him before, we've got the answer.
Donald Sales starred in Chilling Adventures of Sabrina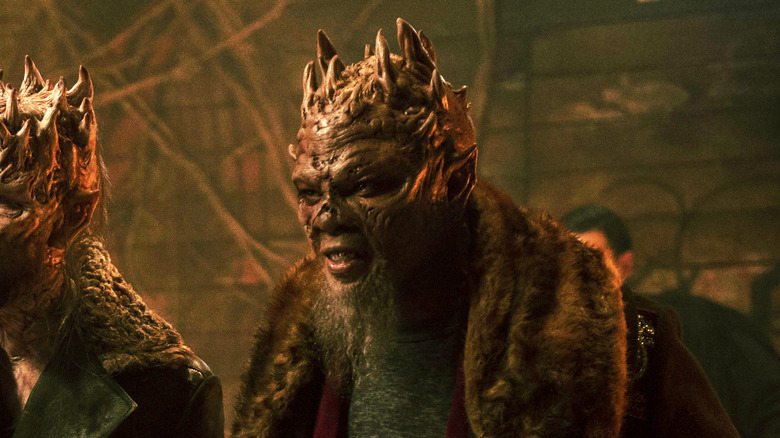 Diyah Pera/Netflix
"The Adam Project" is only Donald Sales' second feature film appearance, after a minor role in 2020's "Coffee & Kareem," which is also a Netflix original (via IMDb). Before this, Sales appeared in a slew of prominent television titles. He's guest-starred in several of the series that make up CW's "Arrowverse," starting with "DC's Legends of Tomorrow" in 2016, "Arrow" in 2017, and "Supergirl" in 2019. He only plays very minor, single-episode roles in each series. 
Sales has also been featured in "The 100" in 2015, "The Man in the High Castle" in 2018, and the pilot of the recent Netflix series "Maid" in 2021.
The actor's biggest role so far has been in "Chilling Adventures of Sabrina," Netflix's dark reboot of the late '90s and early '00s sitcom "Sabrina, the Teenage Witch." Sales appeared in Seasons 1-3 as Purson, for a total of 10 episodes. Purson was part of the Plague Kings, who attempt to kill Sabrina (Kiernan Shipka) to stop her from ascending to the throne of hell. Of course, it would admittedly be difficult to recognize Sales underneath the intricate makeup the role required.
Hopefully, we continue to see more of Sales after being featured in such hit films and shows.