The It's Always Sunny Character You Likely Forgot NCIS: LA's Renee Felice Smith Played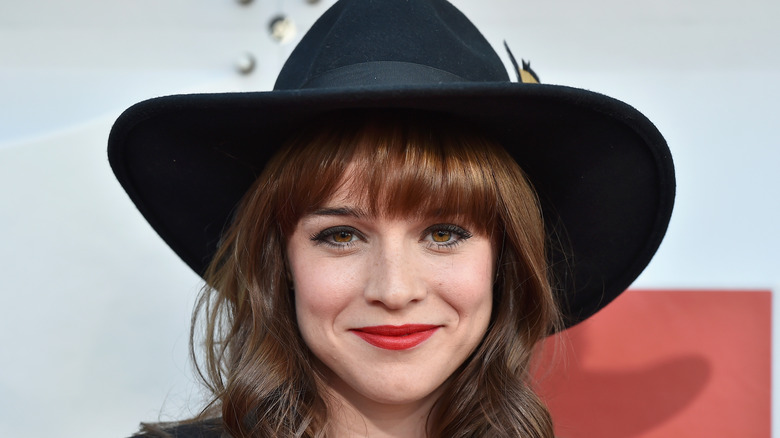 David Becker/Getty Images
The success of "It's Always Sunny In Philadelphia" is pretty remarkable. What started life as an ultra-low-budget comedy about a group of questionable characters has grown to become one of the most beloved and historic sitcoms on television. Considering that the first season was fairly low-key and received mixed reviews, it's been amazing to watch the show go from strength to strength since then. Granted, the characters are still pretty dislikeable, but their flaws are part of their charm at the end of the day.
"It's Always Sunny in Philadelphia" centers around the comedic misadventures of Mac (Rob McElhenney), Charlie (Charlie Day), Dennis (Glenn Howerton), Dee (Kaitlin Olson), and Frank (Danny DeVito). Collectively known as "The Gang," they are known for corrupting and offending most of the people they come into contact with, which often results in some pretty interesting supporting characters showing up during some episodes.
"NCIS: Los Angeles" star Renée Felice Smith is one of the many guest stars to show up on "It's Always Sunny in Philadelphia" in recent years. That said, her character might not be remembered by some fans as she only stuck around for one episode. Then again, her character is quite unforgettable. 
Renée Felice Smith took on the role of Rickety Cricket's dream date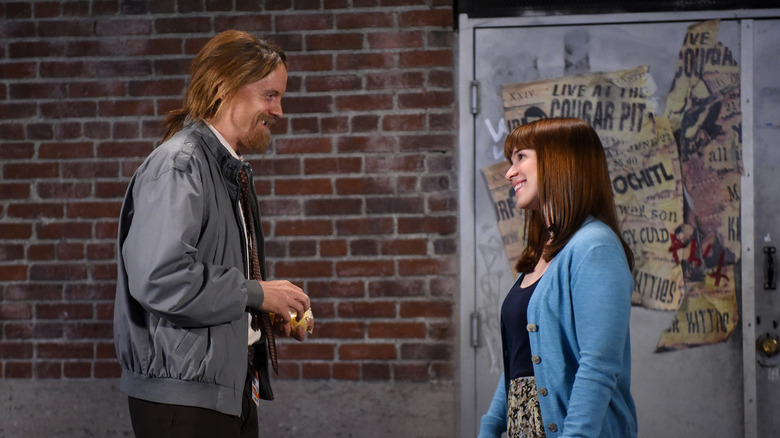 FX
Everyone is some shade of terrible or unpleasant on "It's Always Sunny in Philadelphia," but Renée Felice Smith's character, Belle, was pretty nice. She makes an appearance during the Season 12 episode titled "A Cricket's Tale" (per IMDb), which tells the story of a typical day in the life of Rickety Cricket, the former priest who became a homeless drug addict after Dee broke his heart.
Things seem to be on the up for Cricket during this episode as he tries to get his life back on track, but it gets much better when Belle shows up. She shows him sympathy when he really needs a friend, revealing a deep infatuation with for the ex-priest in the process. Afterward, they have a date that culminates with them eating spaghetti in an alley and falling asleep in a cardboard box. Unfortunately, it's later revealed that Belle is too good to be true, but let's not spoil the surprise for those who haven't seen the episode yet.
Smith's time on the series was short-lived, but if her audition video on the show's Twitter account is anything to go by, she had a "ruff" time.