How It's Always Sunny In Philadelphia Is Set To Make History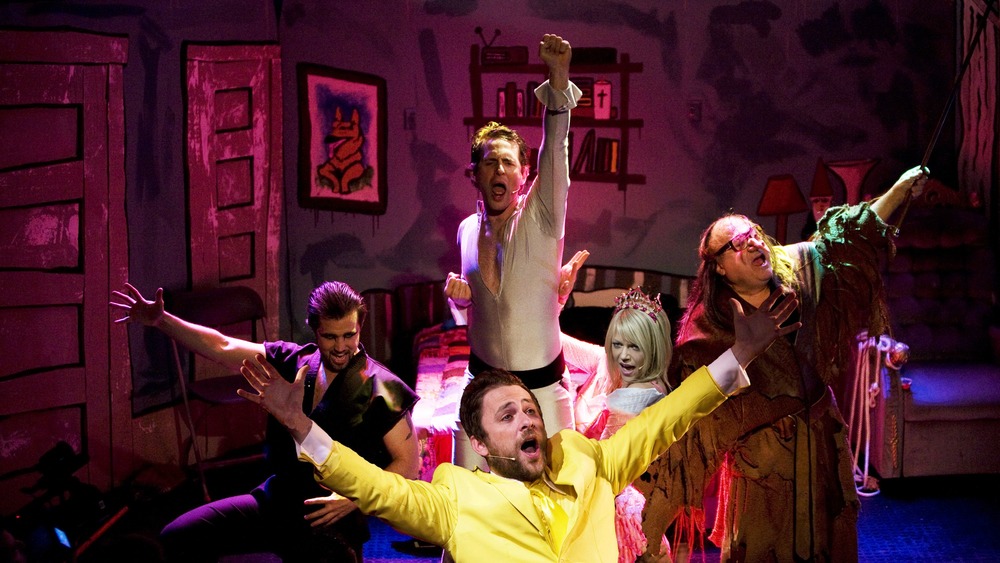 FX
Rain or shine, the FX sitcom It's Always Sunny in Philadelphia has weathered the challenges of being an underdog since 2005 and, after fourteen seasons, has been renewed for a whopping four more. It's a record-breaking extension that will make it the longest-running live-action sitcom in American television history. That's a far cry from the show's humble beginnings as the project of three unemployed actors with a camcorder and no budget. Even when it was picked up by FX as one of the network's first originals, the per-episode budget was less than a third of the network standard. That's about as Cinderella as you get.
In 2016, after the series concluded its eleventh season, and while on track for the premiere of its twelfth, FX ordered two more seasons for the fan favorite, a show so well known for being snubbed at awards shows that the creators actually made an episode about it. Sunny had received an order of similar scope for the previous two seasons in 2014, and many fans were expecting a similar order to be forthcoming in 2020. Boy, were they wrong. FX blew all expectations out of the water with its biggest Sunny order yet – double the previous standard set in 2014 and 2016.
This record four-season order also pushes Sunny past a pretty significant competitor from decades past.
Remaking history with a record-breaking renewal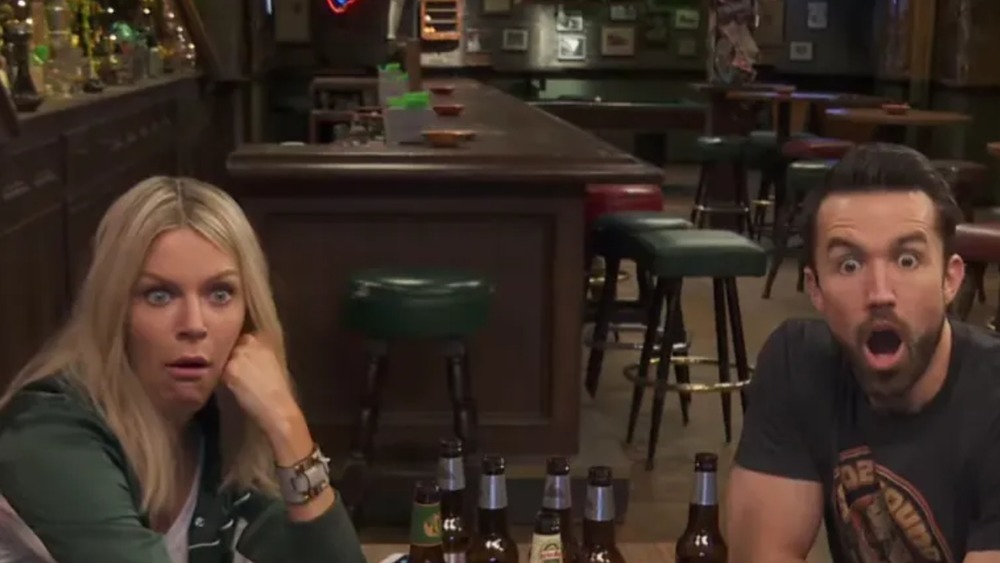 FX
When the 2016 announcement came, the endlessly meme-able sitcom made history by tying the record held by the ABC sitcom The Adventures of Ozzie and Harriet (via The Hollywood Reporter). Ozzie and Harriet ran for 14 seasons starting in 1952, and starred the real-life husband and wife musicians Ozzie and Harriet Nelson in a typical family sitcom. This latest renewal pushes Sunny well beyond the Ozzie and Harriet standard, setting a new record for the longest-running live-action sitcom in television history. Now, that's a lot of Charlie work.
This is incredible news for fans who had to last all of 2020 without a new season, marking only the second calendar year without a season premiere in the show's long history. (2014 was the previous drought year, in case you were wondering.) While many productions across the entertainment industry were sidelined this year by the COVID-19 crisis, Sunny certainly seems to be making up for lost time.
While Glenn Howerton described the show's initial inspiration to be a story of "a group of best friends who care so little for each other," there's no question that the fans of the show care as deeply and doggedly for the unlikely anti-heroes of TV comedy as Charlie cares about the Waitress.