The Major Bones Scene You Won't Believe Was Actually Improvised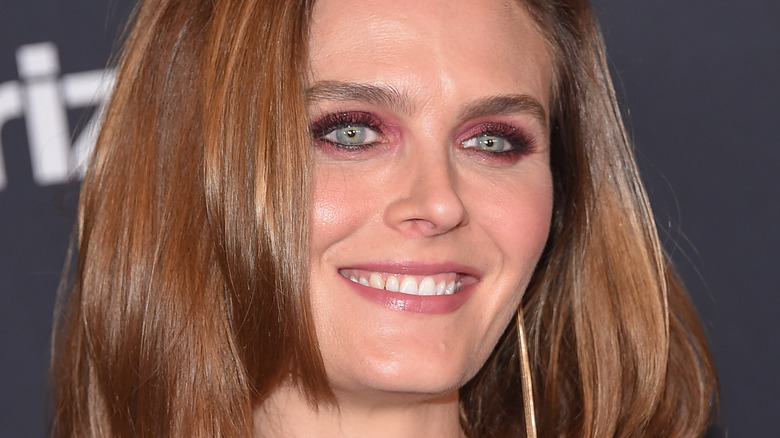 DFree/Shutterstock
Loosely based on the life and writings of forensic anthropologist Kathy Reichs, "Bones" is a crime drama that focuses on the fascinating science that goes into evaluating human remains (via IGN). While many procedurals focus on investigations from a cop's perspective, "Bones" invites viewers to analyze the case from the outlook of an anthropologist. Although the characters work at the fictional Jeffersonian Institute, the alliance between forensic anthropologist Dr. Temperance "Bones" Brennan (Emily Deschanel) and FBI Special Agent Seeley Booth (David Boreanaz) reflects a real-life partnership between Smithsonian anthropologists and law enforcement agencies that aids in identifying individuals and solving crimes (via Smithsonian).
After airing for 12 seasons, "Bones" concluded in 2017 with its series finale, "The End in the End" (via IMDb). Over the course of the series, the characters deal with numerous villains, personal conflicts, and their share of crime solving, but Booth and Brennan's dynamic lies at the heart of the narrative. The last season ushers in a few changes for the employees at the Jeffersonian, but Booth and Brennan's connection remains as strong as ever. 
However, fans might be surprised to learn that an important scene in the final season was actually improvised.
Booth and Brennan's final scene was ad-libbed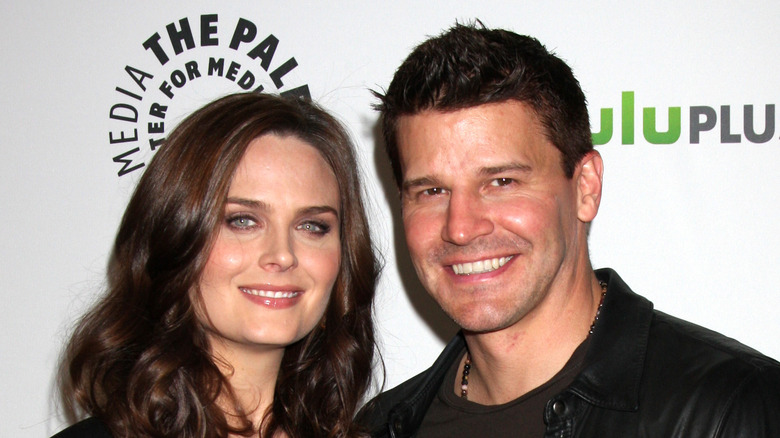 Kathy Hutchins/Shutterstock
The relationship between the two leads is central to the series, so it makes sense that Booth and Brennan give the show a proper send-off with one last scene together. These characters went through a lot with each other, so it's fitting that their final scene is a touching one.
Booth and Brennan sit on a bench outside the Jeffersonian following an explosion that destroyed the lab. They reminisce on the time they've spent there, admiring objects from their past that Brennan managed to save from the wreckage. Then the pair heads off to pick up their children, their characteristic banter fading out as they amble away. It's a heartfelt, understated scene that parallels other moments from the show when Booth and Brennan walk off together at the end of a case. 
Believe it or not, though, the dialogue viewers hear in the show's final moments was improvised by Emily Deschanel and David Boreanaz (who actually directed the series finale). "Sometimes those things are scripted, but often David and Emily improvise. This was a combination of that," series co-showrunner Michael Peterson explained in an interview with TV Line. "So it was written up to a certain point and then David was like, "Don't worry about it. We're going to do our thing." And they did."
The interaction is the perfect conclusion to "Bones," and it's even better knowing that the actors knew exactly what to say when filming the last moments between these beloved characters.