The Most Hilarious Line In Our Flag Means Death According To Fans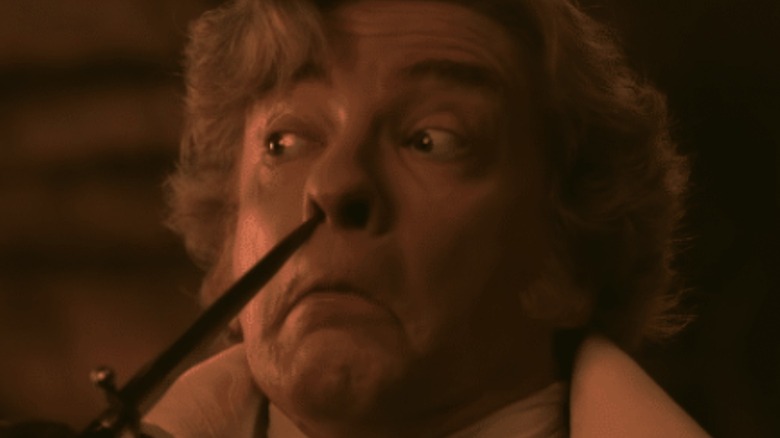 HBO Max
Pirates: a real-world band of rebels that popular culture has depicted as ruthless, greedy scallywags valuing only destruction on the high seas, riches beyond measure, and a fine bottle of rum. The likes of "Pirates of the Caribbean" and "Treasure Island" went a long way in upholding these stereotypes, doing very little to work against them. On the other hand, there's David Jenkins' HBO Max series "Our Flag Means Death," which tells the tale of former English aristocrat Stede Bonnet (Rhys Darby), his decision to adapt to the life of a pirate, and the unexpected romance it brings him.
"Our Flag Means Death" arrived on streaming in March of 2022 and almost immediately received praise from all directions — chiefly for its unapologetic LGBTQ+ representation. Most notably, instead of giving audiences the same will they-won't they routine like most films and television shows, it made it abundantly clear that Bonnet and fellow buccaneer Edward "Blackbeard" Teach (Taika Waititi) had fallen in love during their time on the high seas. It was a refreshing change of pace, to say the least, and served as the cherry on top of an already exceptional title.
Another strong element of "Our Flag Means Death" is its comedy, giving the show a hint of levity and goofiness that most mainstream pirate properties tend to avoid entirely. According to fans of the series, this approach more than worked, with this line standing out as the single funniest it has to offer throughout its 10-episode first season.
Izzy Hands and Lucius Spriggs had fans rolling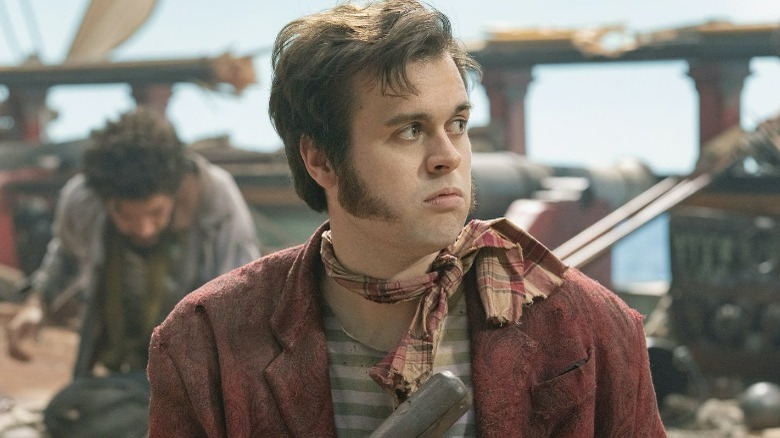 HBO Max
To aid in the less-than-upbeat content of the final two episodes of Season 1, Reddit user illyanadmc rallied the site's "Our Flag Means Death" community to rattle off their favorite funny lines as a palette cleanser. The people more than delivered, supplying numerous quotes and moments from throughout the inaugural batch of episodes.
Based on the over 200 points and supportive response it garnered, the example from __0z0__ stands out as the funniest to this corner of the fandom. "Izzy Hands: You think you're cute, huh? Lucius: Actually, I think I'm just so-so. But I've decided to carry myself like I'm cute," they wrote, followed by sprouttherainbow, referring to this as their favorite Lucius quote. __0z0__ then elaborates on why they love this moment so much, recalling that Lucius Spriggs actor Nathan Foad's delivery of the line made them laugh out loud upon first viewing.
While Lucius' reply to Izzy (Con O'Neill) provided numerous "Our Flag Means Death" fans with a good chuckle, it's not the only line that audiences can't forget. Another that got more than one mention was Lucius' sad attempt at a Pinocchio impression, prompting multiple users to write out the hilarious "I'm a little wooden boy and me, me legs are sticks!" line. Redditor Zariange, among a few others, also give credit to Blackbeard's "Edward Teach, born on a beach" line, with some admitting that they can't help but quote it in real life.
As of this writing, it's unknown if an "Our Flag Means Death" Season 2 is on the way, but regardless, this show will likely go down as one of the most quotable of its time.