The Criminal Minds Character You Likely Forgot Bud Cort Played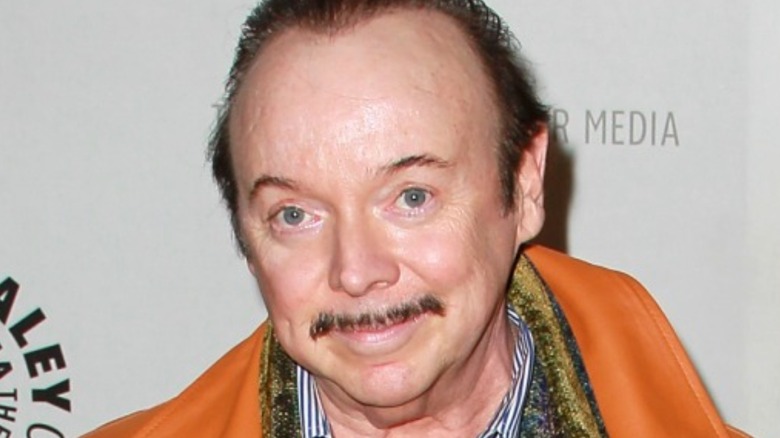 David Livingston/Getty
For fans of '70s cinema and cult films, in particular, Bud Cort is nothing short of a household name. The actor is perhaps best known for his performance in Hal Ashby's 1971 black comedy "Harold and Maude." Cort plays Harold, an excessively macabre 19-year-old living under his socialite mother's watchful eye. It's only when Harold meets Maude — a septuagenarian, proto-manic pixie dream girl played by Ruth Gordon — that Harold begins to embrace life. While the unlikely May-December romance and dark themes didn't initially impress critics, "Harold and Maude" has garnered a sizable fanbase, even landing the No. 86 spot on a 2005 Writers Guild of America ranking of best screenplays (via WGA).
Cort is also well known for his early collaborations with Robert Altman, having appeared in the 1970 film "M*A*S*H" as Pvt. Lorenzo Boone. The next year, Altman cast Cort as the title character in "Brewster McCloud," his Icarus-inspired follow-up to the wartime hit.
Following his early '70s films, Cort continued to work well into the following decades, appearing in such projects as "The Twilight Zone," "Dogma," "Coyote Ugly," and "The Life Aquatic with Steve Zissou" (via IMDb). He even played a tongue-in-cheek version of himself as the host of a mock trial show in "Arrested Development." (​​"All rise. Bud Cort is now in session.")
A few years later, Cort would reappear on television in a very different sort of criminal proceedings. Here's the "Criminal Minds" character that you probably forgot the "Harold and Maude" star played.
Bud Cort played half of a husband-wife duo of child abductors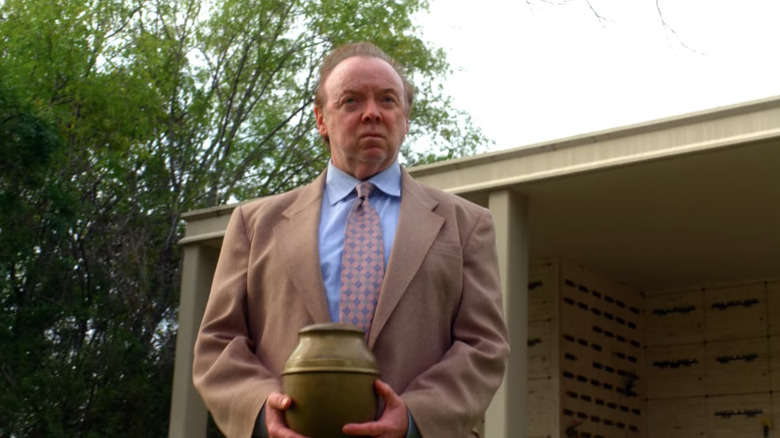 CBS
In Season 5, Episode 16 of "Criminal Minds," titled "Mosley Lane," the Behavioral Analysis Unit tracks down a predator who's been abducting children for nearly a decade. It turns out that the predators are actually a husband and wife duo named Anita and Roger Roycewood. Beginning in 1999, the couple began abducting children and raising them as their own, repeating the process every year or so. They kept the disheveled, scared children locked in a nursery-like dungeon. When the children get too old, the couple would drug and burn them antemortem in a crematorium.
Anita, played saccharinely sinister by Beth Grant, is the ringleader of the couple. She uses her link to her family's funeral home to gain access to the crematorium. Bud Cort, meanwhile, plays Roger, her strange, submissive husband. Under cover of Roger's electrician job, the couple is able to seem like a law-abiding, tax-paying family. However, when the BAU arrives to question Roger, his suspicious behavior leads the team on a path to reconnecting the abducted children with their families. Though Cort's time on "Criminal Minds" was brief, he plays one of the series' most unsettling villains.