The Future Kara Killmer Wants For Brett And Casey On Chicago Fire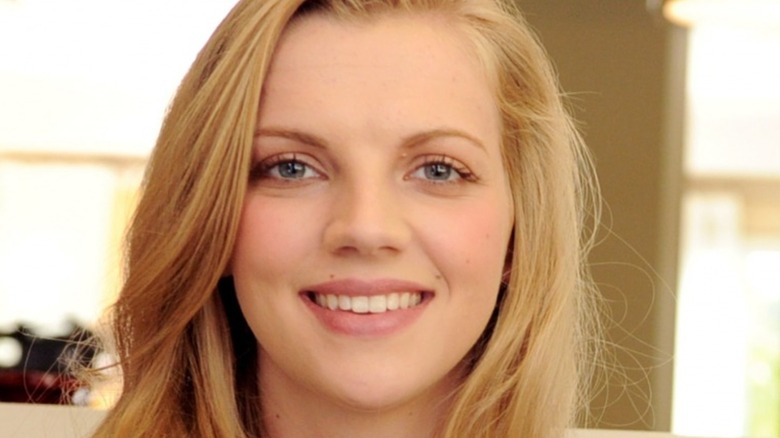 Kevin Winter/Getty
The characters in "Chicago Fire" go through a lot. They frequently have to battle blazes and save lives, and Firehouse 51 often collaborates with other departments with other skilled professionals who can assist them when needed. It's formed in a lot of fruitful relationships, but few have been as meaningful as the one between Sylvie Brett (Kara Killmer) and Matthew Casey (Jesse Spencer).
Sylvie works as a paramedic who joined the team starting in Season 3. Meanwhile, Matthew was the officer in charge of Truck Company 81 for many years. He was part of the team since its first season, but in Season 10, he left the Windy City to take care of Andrew Darden's sons in Oregon, but he and Sylvie have maintained a long-distance relationship. It's unclear what the future of their relationship may hold and whether long-distance will work out for them, but there's one direction actress Kara Killmer would like to see them take.
Kara Killmer wants to see the couple get married (or at least engaged)
Matthew Casey has had several romantic partners throughout his tenure on "Chicago Fire." However, in Season 9, he begins dating Sylvie Brett. The two haven't had a ton of time to forge their new romance when Casey decides to move to Oregon. While he wants Sylvie to move to the new state with him, she stays behind, and the two try long-distance. It hasn't been without its challenges so far, but actress Kara Killmer's holding out hope the two will tie the knot one day. 
During a special Chi-Hard fan event, Killmer was asked what she'd like her character's romantic future with Casey to be. She responded, "I know what I'd like it to be," while gesturing toward her ring finger. It wouldn't be the first time Casey's popped the question to someone as he was engaged to Dr. Hallie Thomas (Teri Reeves) at one point and also married to Gabriela Dawson (Monica Raymund) another time. Perhaps he wants to take it slower with Sylvie since he's had his heart broken before.
Killmer went on to explain, "They're working long-distance, so she's gotta get on a plane every once in a while. Take a visit, you know? It's a two-way street." "Chicago Fire" has been renewed for Season 11, so Casey has plenty more opportunities to take that leap of faith.