Professor Pyg Coming To Gotham In Season 4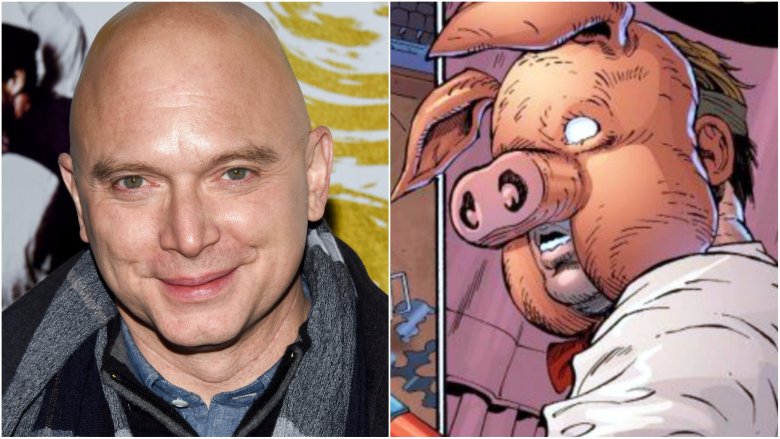 Getty Images/DC Comics
The population of Gotham just grew by another villain.
TVLine reports that Michael Cerveris (Fringe, The Tick) will play Professor Pyg in the upcoming fourth season on Fox. He'll appear in a multi-episode arc.
Professor Pyg, one of the strangest villains in the Batman comics, first appeared in 2007. He's a skilled surgeon also known as Lazlo Valentin, who is obsessed with making people "perfect," sometimes turning them into "Dollotrons" by attaching doll faces over their own. He's also schizophrenic, wears a pig mask, and leader of the Circus of Strange.
Of course, Cerveris is no stranger to playing villains: he plays Ramses IV on Amazon's The Tick.
In other Gotham news, Crystal Reed (Teen Wolf) will play Sofia Falcone, the daughter of Don Falcone, while Scarecrow will return and Ra's al Ghul (Alexander Siddig) will play a larger role. 
The fourth season of Gotham returns Sept. 21. In the meantime, find out how the show's characters should really look according to the comics.