The Staggering Number Of Bruce Willis Movies With A 0% Score On Rotten Tomatoes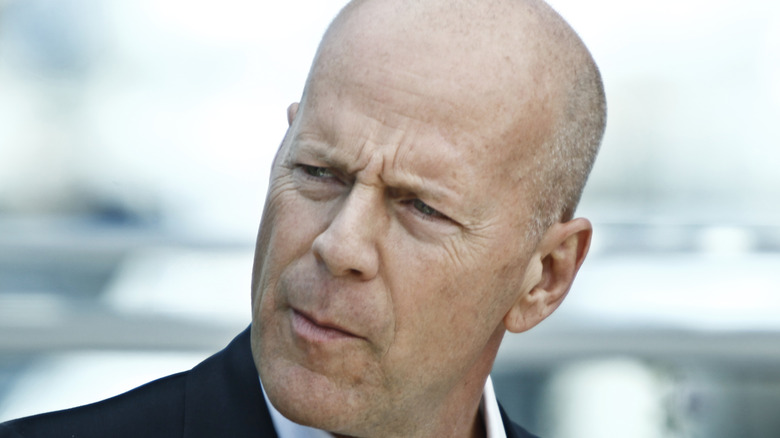 PAN Photo Agency/Shutterstock
When the family of Bruce Willis announced in March 2022 that the actor was stepping away from his profession of more than four decades as a result of recent health struggles, many took the time to look back on Willis' best-known performances.
Rising to fame in the 1980s for his role in the hit ABC dramedy series Moonlighting (for which he earned an Emmy Award for Outstanding Lead Actor), Willis quickly established himself as one of the preeminent action heroes in Hollywood with his iconic performance as John McClane in 1988's "Die Hard." He followed these triumphs with appearances in other critically-acclaimed films such as "Pulp Fiction," "12 Monkeys," "The Fifth Element," and, of course, "The Sixth Sense." 
The absolutely mind-boggling number of beloved films one can find on Willis' IMDb page is a clear indicator of just how many fellow Hollywood professionals sought out his acting talents. However, the later years of Willis' career also included a surprisingly high number of direct-to-digital releases, many of which were labeled as so-called "geezer teasers" (via Vulture).
Willis released eight films in 2021 alone, and, as of this writing, he still has eight more films slated for release in 2022 (via IMDb). Considering this high level of output, it certainly shouldn't be surprising that not every new film starring the actor was heralded as the next coming of "Pulp Fiction" or "Die Hard." However, many are still surprised to learn the sheer number of Willis-led movies that earned 0% on Rotten Tomatoes.
Bruce Willis has nine movies with a 0% rating on Rotten Tomatoes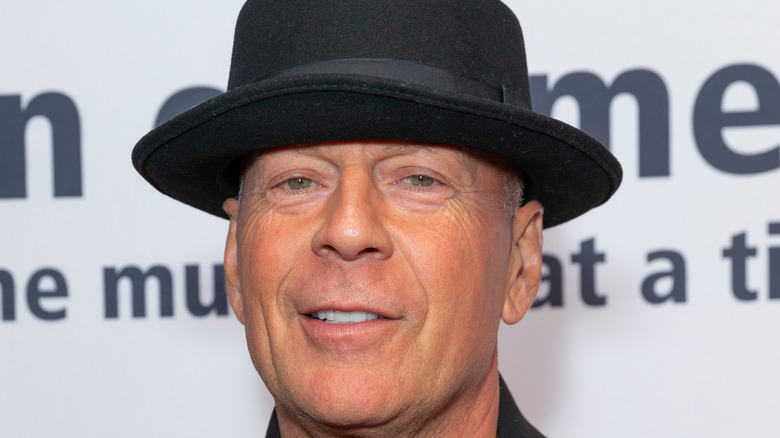 lev radin/Shutterstock
Throughout his career, Bruce Willis starred in a total of nine films with a 0% rating on Rotten Tomatoes, all of which seem to have been released within the last decade. These include three of the movies he filmed in 2021: "American Siege," "Apex," and "Out of Death," as well as 2020's "Hard Kill." Other Bruce Willis films with a 0% rating include "Precious Cargo," "10 Minutes Gone," "Air Strike," "Acts of Violence," and "The Prince."
Of course, it's important to remember these 0% ratings are not actual reviews of any given movie. Indeed, very few reviewers likely thought these nine films actually had no redeeming qualities whatsoever. However, the review aggregator works by reflecting the percentage of reviewers who gave an overall positive review of the film. This means that a total of nine films starring Willis could not garner even a single net-positive review among critics. This is particularly noteworthy when taken in the context of scores earned by Willis' more popular films, such as "Looper" (93%), "Moonrise Kingdom" (93%), "Pulp Fiction" (92%), and, of course, "Die Hard" (94%).
Interestingly, some of the actor's 2021 and 2022 releases, all of which are direct-to-digital films, show a rather large disparity between scores by critics and scores by audiences. "American Siege," one of the nine films with a 0% rating from critics, is currently sitting at a 96% audiences score (via Rotten Tomatoes). Likewise, critics only granted "Gasoline Alley" a 6% score, while 96% of audiences reported viewing it favorably (via Rotten Tomatoes).