Here's How Much Jeremy Allen White From Shameless Is Actually Worth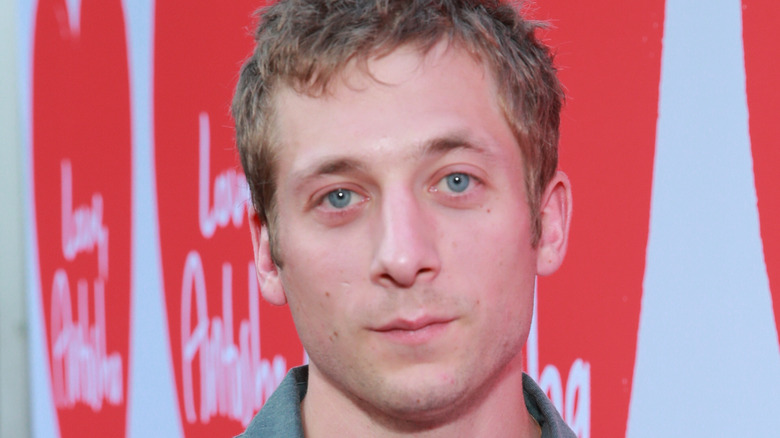 Rich Fury/Getty Images
For the bulk of its 134-episode run on Showtime, "Shameless" was one of the funniest, most shocking, and at times emotionally devastating series on television. It also was also an unflinchingly frank depiction of life on the wrong side of the socioeconomic divide. That life was understandably full of colorful characters aplenty, with the shifty Gallagher family gallantly fronting the gritty, Chicago-set narrative. Of course, most "Shameless" fans would tell you the Gallaghers didn't always make it easy to root for them over the series' run. In fact, through numerous narrative diversions, there were times where fans were left actively rooting against this Gallagher or that one. 
But honestly, as far as Gallaghers who regularly made it hard to root for them, "Shameless" fandom would likely slot the brilliant but self-destructive Lip near the top of the list. Lip was portrayed by Jeremy Allen White over the entirety of the series' small screen tenure. Even as frustrating as Lip's self-sabotaging shenanigans so often were on the show, White was absolutely brilliant in the role every step of the way. Some might even argue he was the series' standout performer. And yes, he was apparently paid quite well for his work over 11-seasons of "Shameless." 
Here's how much Jeremy Allen White is actually worth. 
11 seasons of South Side shenanigans were good to Shameless' Jeremy Allen White
According to Celebrity Net Worth, Jeremy Allen White has made about $8 million during his near two-decade run as an actor. You read that correctly — White has been a working actor for almost 20 years now, earning his first screen credit in 2006 on the drama series "Conviction." White followed that gig with appearances in indie films like "The Speed of Life," "Afterschool," and "Twelve," while also turning up on small screen hits "Law & Order" and "Law & Order: Special Victims Unit."
White was just out of high school when he scored his "Shameless" gig. While we don't know exactly what he was earning per-episode, it's a safe-enough assumption that 11 seasons of playing Lip Gallagher contributed more to the actor's net worth than any project on his resume. White has naturally kept himself busy outside of his "Shameless" gig too, delivering memorable performances in lauded indies like "Bad Turn Worse," "Rob the Mob" and "After Everything." He also appeared in the critically adored (per Rotten Tomatoes) first season of "Homecoming" opposite Julia Roberts, and Stephan James.
Most recently, White shared the screen with Dan Stevens and Alison Brie in the 2020 chiller "The Rental," and contributed a powerful supporting turn to "Vienna and the Fantones" alongside Dakota Fanning, Caleb Landry Jones, and Zoë Kravitz. With Jeremy Allen White continuing to book film and television projects for the future, his fortune should only continue to grow.