The Vikings Scene That Was The Hardest For Alexander Ludwig To Film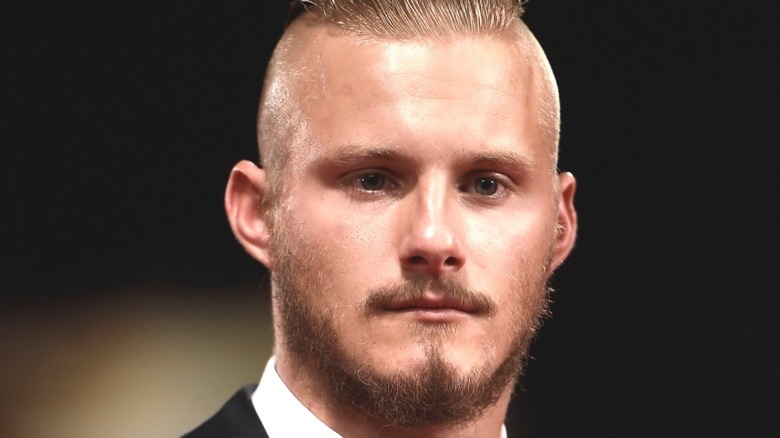 Ian Gavan/Getty Images
When the inevitable passing of Ragnar Lothbrok (Travis Fimmel) played out on History's "Vikings," it led his oldest onscreen son to step up to the plate and take over from where his father left off. Alexander Ludwig had been Björn Ironside since the show's 2nd season, and while the show's creators certainly spent a lot of time establishing a path for the would-be-king, there was no denying some of his footsteps followed in that of his father's.
Through his incredible character arc that saw him go to war with his half-brothers and keep his father's legacy alive, one scene, in particular, demanded a lot of not just himself but the cast and crew that were present for it. Besides having some emotional weight on what offered a resolution to several allies and enemies-in-the-making for Björn, it was a scene that Ludwig admitted undoubtedly came with a physical toll he didn't anticipate.
Björn avenging his father on Vikings was Alexander Ludwig's most demanding scene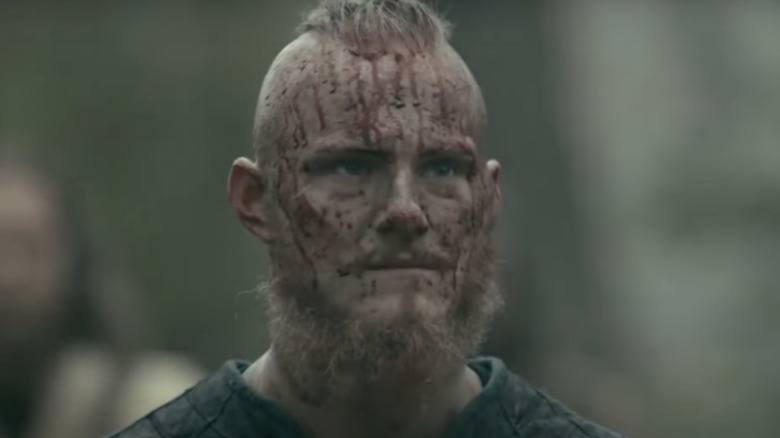 History
In an interview with Winter Is Coming, Ludwig took a trip down memory lane for the role he'd made his own up until the show's sixth season. When it came to reviewing some of Björn's biggest moments, it was avenging the death of his father that was the most demanding. After killing Ragnar, King Aelle (Ivan Kaye) is brought to justice after being overwhelmed by the Viking forces. As an act of retribution, Björn executes the king by way of Blood Eagle — severing the ribs from the spine and pulling through the victim's lungs out like wings. While the sequence was harrowing in itself, the elements tested the star and the other cast and crew.
"It was so cold, and it doesn't even look cold when you watch it. It was snowing, but you couldn't see it on camera," recalled Ludwig. He powered through the moment regardless, amped up by the drama and the massive creative input behind it all. "So I'm holding this metal knife, your hands are freezing even with two heaters," he added. "The crew and the cast were just absolutely miserable, but that's the beauty of a show like this because you keep pushing forward, and every single person is in it together." The final result is a great one in all its graphic glory and stands as one of the most standout moments in the series.