The Real Reason William Hartnell Left Doctor Who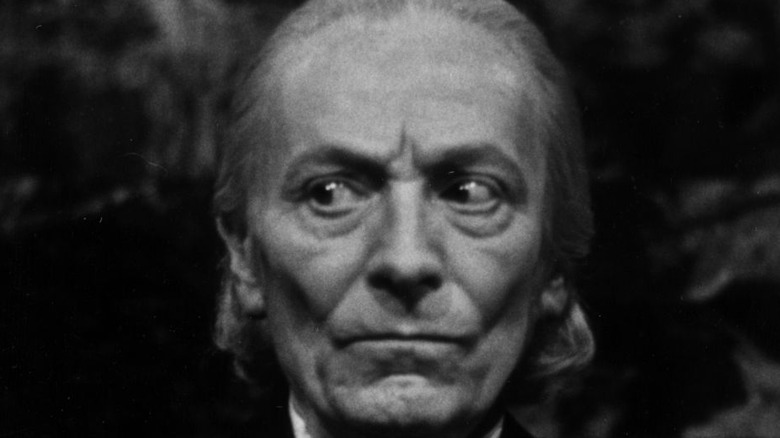 Clive Limpkin/Getty Images
Since "Doctor Who" first began airing in 1963, there have been 13 different actors playing the alien with the ability to regenerate. It all began with William Hartnell, an actor who was best known at the time for playing heavy, tough-guy characters in films, and had grown tired of it. Verity Lambert, who was producing the upcoming series, believed the character should be older, and Hartnell was her first choice for the role. While Hartnell was hesitant at first, he ultimately agreed (via The Radio Times).
After a rough start that included filming in the oldest BBC studio, the show finally aired, and the network was surprised to find how well the public reacted to it. Waris Hussein, who was the director at the time, recalled that "The BBC had no faith in it ... the fact was, they didn't want to make it." Hussein left the show in 1963, after directing "Marco Polo." The series had become extremely popular by this time, and "Doctor Who" made its first Radio Times cover (via The Radio Times). After Hussein left, Lambert also moved on, as did other members of the cast, which upset Hartnell. But little did he know that a couple of years later he would also be moving on, albeit reluctantly.
William Hartnell was suffering from serious health issues
"Doctor Who" had a grueling schedule of 46-week productions, which would've had an ill effect on anyone, but William Hartnell was already in his late 50s and was suffering from undiagnosed arteriosclerosis, which restricts blood flow to the brain, per The Guardian. As his health issues worsened, he began to have more trouble remembering his lines (via The Express). Hartnell also clashed with the new production team that came in after Hussein and Lambert left the show. So, when the producers decided to replace him, Hartnell was heartbroken but suggested the name for his replacement: Patrick Troughton, who would go on to replace Hartnell as the Second Doctor.
Hartnell's leaving "Doctor Who" led to what would become a signature part of the series: The Doctor's ability to regenerate when he's near death. This gave them the ability to continue on with their hit show, instead of ending it with Hartnell's departure.
Hartnell would return to "Doctor Who" for "The Three Doctors," to mark the 10th anniversary of "Doctor Who" in 1973, but due to his frail condition, he was only able to do pre-filmed inserts (via The Radio Times). This would sadly be Hartnell's last role before he died two years later.