The Last Jedi Gets New Empire Cover, X-Wing Details Revealed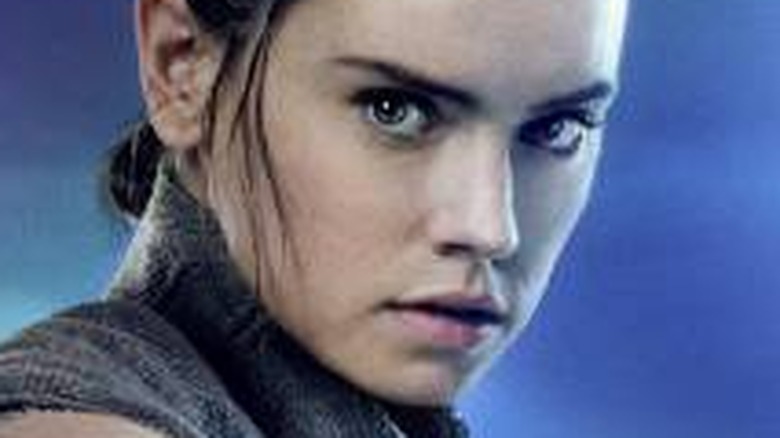 Empire
And then there were two. 
Shortly after Empire unveiled its exclusive Star Wars: The Last Jedi subscriber cover, which featured the hand of Daisy Ridley's Rey handing a lightsaber hilt to a robotic hand presumed to be that of Mark Hamill's Luke Skywalker, the magazine revealed a second version of its October 2017 edition, which is scheduled to hit newsstands on Thursday, September 7. 
Like the subscriber cover, the newsstand version is entirely holographic. It shows the dynamic duo, a weary Luke and a determined Rey, standing back-to-back, ready to take on whatever may come their way. The cover teases that there's "another last Jedi," and intices readers to look inside and learn "the full story of Luke Skywalker's emotional return," hinting that at least one section of Empire's eight-page feature will center around the former Jedi Master, who is the topic of much mystery and speculation. 
Inside the magazine, there's an exclusive word from Last Jedi director Rian Johnson and an image from the film that shows Poe Dameron's (Oscar Isaac) X-Wing, codenamed Black One, retrofitted with extra thrust to aid him in avoiding incoming enemy fire. According to Johnson, the X-Wing (an Incom-FreiTek T-70, to be exact) has also been uniquely modified by Resistance engineers, who have fitted it with a temporary accelerator pod attached to the aft section. He also noted that when the pod is primed, it increases Poe's overall speed, which allows him to evade First Order cannon emplacements. Though the boost is only temporary and will burn out quickly, it's more than enough to push Poe beyond the onslaught of turbo laser fire from the First Order Star Destroyers, like the one shown in the sneak-peek snap. 
While this isn't the juiciest piece of Last Jedi information in the world, it should be just the start of a week full of reveals from Empire. The magazine seems to be stirring up excitement with smaller teases, creating anticipation for a much larger announcement. You can check out out the full cover and the X-Wing photo at the bottom of this article. 
As revealed at D23 Expo earlier this year, The Last Jedi will continue the Skywalker saga "as the heroes of The Force Awakens join the galactic legends in an epic adventure that unlocks age-old mysteries of the Force and shocking revelations of the past." The film is set for release in theaters on December 15. 
In the meantime, take a look at the biggest mysteries surrounding The Last Jedi.