The Mummy Director Alex Kurtzman Finally Addresses The Reboot's Failure
Unlike the Brendan Fraser-focused iteration of "The Mummy," the 2017 movie of the same name drops the charm of the previously mentioned film and adds in a whole heap of dark edginess with a serious lack of flesh-eating desert scarabs — but still contains a giant cloud of aggressive sand. Starring Tom Cruise, Sofia Boutella, Annabelle Wallis, and Russel Crowe, "The Mummy" is an attempt to bring the famous Universal Studios-owned monster into the modern-day era (via IMDb).
Originally intended to be a part of a classic monster universe including the Wolfman and Dracula, "The Mummy" is directed by Alex Kurtzman of "Transformers" fame (via Collider). The movie is about an ancient Egyptian princess known as Ahmanet (Boutella) who sought to release the god Set — whose domain is disorder, war, and storms — and was mummified alive for her transgression. However, it turns out that Ahmanet has chosen U.S. Army Sergeant Nick Morton (Cruise) to become the body for Set in the present day, which puts the two on a collision course in which only one will survive. This results in Ahmanet's eventual defeat, but Nick is still granted Set's powers, which would have later led to a superhero-style team-up between the re-imagined monsters if everything would have gone to plan (via Variety).
Unfortunately, "The Mummy" was a critical failure and currently has a 16% critic score on Rotten Tomatoes. What exactly happened with the movie, and what has the director learned from it?
Director Alex Kurtzman says the failure of The Mummy made him better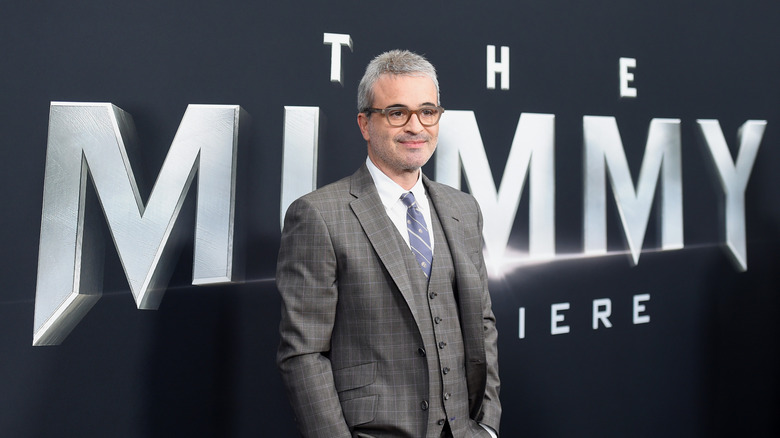 Jamie Mccarthy/Getty Images
In an interview with The Playlist, director Alex Kurtzman spoke about the issues surrounding 2017's "The Mummy," and stated, "I tend to subscribe to the point of view that you learn nothing from your successes, and you learn everything from your failures. And that was probably the biggest failure of my life, both personally and professionally. There are about a million things I regret about it, but it also gave me so many gifts that are inexpressibly beautiful. I didn't become a director until I made that movie, and it wasn't because it was well directed – it was because it wasn't."
Kurtzman added, "And as brutal as it was... I am very grateful for the opportunity to make those mistakes because it rebuilt me into a tougher person and it also rebuilt me into a clearer filmmaker." He continued and explained that he has really learned something from the ordeal of "The Mummy," and is now incredibly sensitive to his own gut instinct. Kurtzman also noted that many of the great directors will explain that their biggest triumphs are borne from their deepest failures, and with that in mind, he said he is a better person for it.
The failure of "The Mummy" sank Universal's aspirations of their monster-based cinematic universe, but Kurtzman has continued his work in showbiz and has an upcoming television project for Showtime called "The Man Who Fell to Earth," which is set to be released April 24, 2022 (via IMDb).