Are Tracy Spiridakos And Marina Squerciati From Chicago P.D. Friends In Real Life?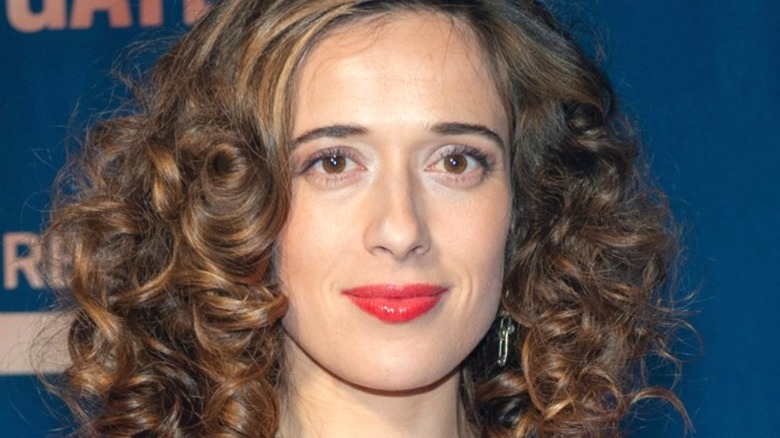 Timothy Hiatt/Getty
As crime-busting first responders on NBC's hit police procedural "Chicago P.D.," Officer Kim Burgess (Marina Squerciati) and Detective Hailey Upton (Tracy Spiridakos) have spent plenty of time together chasing down Chi-town's most heinous offenders. The extraordinary truth is, both actresses have clocked over 100 episodes each in the long-running One Chicago franchise, with Squerciati racking up 183 installments (via IMBb) and Spiridakos not far behind with 102 episodes (also per IMDb).
As part of the elite Intelligence Unit of Chicago's 21st District police department, Burgess and Upton team up on a regular basis with I.U. head Hank Voight (Jason Beghe), Detective Jay Halstead (Jesse Lee Soffer), Officer Adam Ruzek (Patrick John Flueger), and other squad members, to tackle everything from gang warfare to city-wide bio-weapon attacks. In other words, throughout their multi-season run sharing hundreds of hours of screentime and rehearsal periods together, the two could be excused for wanting to have a little time away from each other when not shooting the show.
So, with all of the above to consider, what evidence can we point to regarding whether or not "Chicago P.D." mainstays Spiridakos and Squerciati are actually able to tolerate each other's company in real life?
Spiridakos and Squerciati get along just fine in real life
While "Chicago P.D." stars Tracy Spiridakos and Marina Squerciati have clearly spent most of their professional careers for the past several years within shouting distance of each other, that doesn't seem to have dampened their willingness to hang out when not on duty. In fact, if Spiridakos' Instagram account is anything to go by, the two seem to be pretty comfortable together when not actually on camera.
For instance, one Instagram post by Spiridakos features a close-up of the two women smiling broadly with the caption, "Happy birthday to the beautiful [Marina]," followed by several birthday-themed emoticons. Another of Spiridakos' posts vouching for their friendly downtime together pictures both women giving a big thumbs-up with the accompanying text: "Burgess lives!" and "New episode of #ChicagoPD tonight."
Yet another indicator of the pair's obvious affection for each other turns up in a segment of a "One Chicago Day" Fan Event interview featuring both women along with Amy Morton, the venerable desk Sergeant Trudy Platt from "Chicago P.D." In a clip from the event posted on YouTube, the two can be seen joking and laughing together as they share anecdotes about their time on the show.
So, despite all their mutual screentime working on the series, there's more than a little evidence that "Chicago P.D." favorites Spiridakos and Squerciati are good friends in real life.