The Best Fin Tutuola Quote From Law & Order: SVU Season 12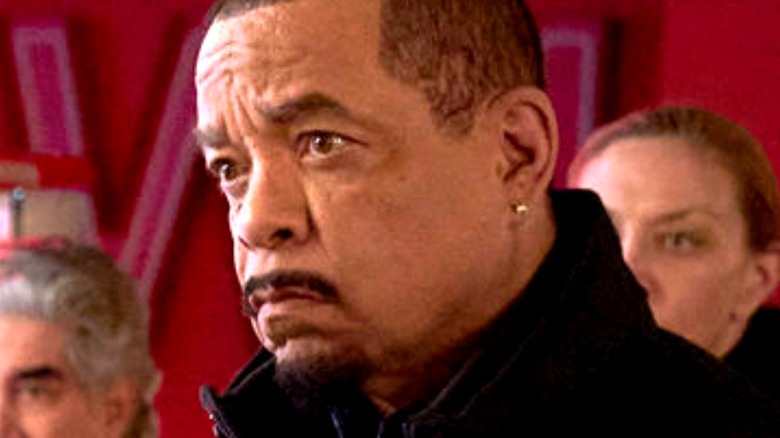 Michael Greenberg/NBC
"Law & Order: Special Victims Unit" has become one of the most iconic shows on television. Everything from the music to the opening narration has become such a hit with fans that it's no wonder they continue tuning in to see what crimes the team has to contend with next. With over 500 episodes to its name, the show certainly has plenty of memorable quotes. Upon a rewatch, viewers should find that a good chunk of them come from none other than Detective Odafin "Fin" Tutuola (Ice-T).
Fin's had some of the best one-liners in the show's run. Entire lists have been made out of some of his instantly iconic quotes over the years, no doubt aided by the fact Ice-T produces a stellar delivery at all times. He's been on the show since its second season, and even long into his tenure on Season 12, he was still busting out one cool quote after the next, including the following gem that's a ton of fun to yell out.
Odafin lays down the score for some pimps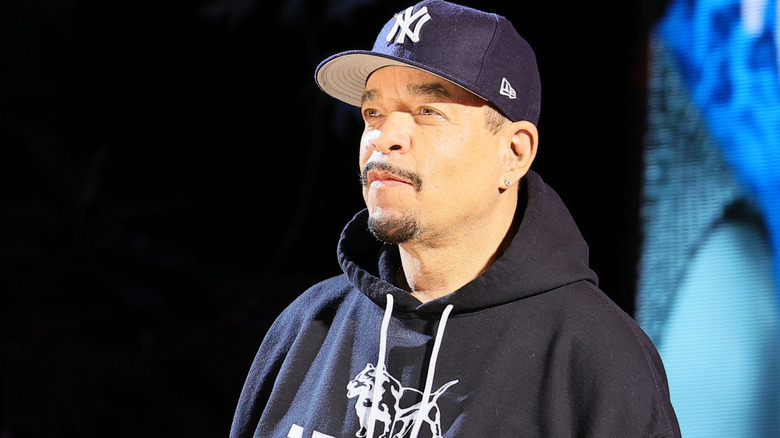 Theo Wargo/Getty Images
In Season 12, Episode 4 of "Law & Order: SVU," titled "Merchandise," the team gets on a case after a malnourished girl's hit by a car. Benson (Mariska Hargitay) and Stabler (Christopher Meloni) discover shortly thereafter that both she and her brother were victims of a human trafficking scheme. Fin takes to the streets to acquire more information, and as part of his roundup, he gets a group of pimps detained. Fin's never been the kind of guy to let others walk all over him, so when he meets these pimps, he lets them know the score right away by shouting, "Fact. You are now all my b*tches."
It's a classic Fin line and the kind of statement only he could get away with on the show. The declaration has proven to be so popular, in fact, that it made The Things list of the 15 best Fin quotes of all time on "Law & Order." The line has also proven to be a big hit with general fans of the procedural, as Redditor u/jeahboi wrote on one thread, "So many of my favorite series quotes come from him." Among such favorite quotes is the quote from "Merchandise."
Fin certainly has a way with words on "Law & Order: SVU."