Miranda Rae Mayo's Favorite Chicago Fire Scene Has Nothing To Do With Severide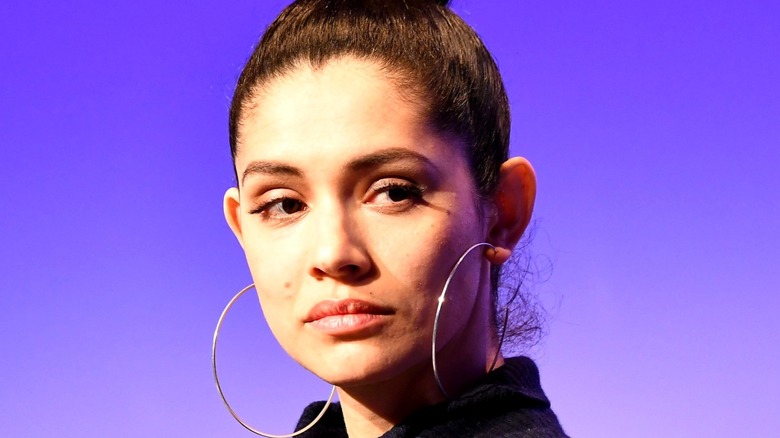 Paras Griffin/Getty
For a litany of reasons, people come and go from Firehouse 51 on "Chicago Fire." Some people just need to get away from the intense job so that they can focus more on family or their own mental health. Others will inevitably come into the fold because they want to make a difference in their community. That was the case with Stella Kidd (Miranda Rae Mayo), who became a recurring cast member for Season 4. She joined the main cast in Season 5 and has been an integral part of the team ever since.
Over the years, she's been promoted to Lieutenant and has even gotten engaged to Kelly Severide (Taylor Kinney). During interviews for a Chi-Hard fan event, the cast had chances to talk about their favorite scenes throughout the show. One might assume Mayo's favorite moment would involve Severide, perhaps a loving moment between the two. But she actually chose another moment that's appropriate in the overall development of her character.
Miranda Rae Mayo loves the scene between her and Boden
Stella Kidd has accomplished quite a bit throughout her tenure on "Chicago Fire." She's saved lives, helped out her teammates, and proven she has what it takes to be a genuine hero. As such, it perhaps should come as no surprise that Miranda Rae Mayo's favorite moment involves her character getting the recognition she so richly deserves from such a valiant authority figure.
When asked about her favorite scene, Mayo responded, "I loved the scene with Boden and me where he's telling Stella that he believes in her and that he thinks she can be a leader. I remember I had said like I wanted to be in more stuff with Eamonn [Walker, the actor who plays Boden], and then it happened. And it was magnificent. It's been such a masterclass."
Some of her costars join Mayo during the event, and they also speak highly of the other actors on set. It would appear the "Chicago Fire" cast has grown into one big happy family where everyone gets along and learns from one another. There's truly no other show like it on television.