The Problem Yellowstone's Taylor Sheridan Has With Modern Westerns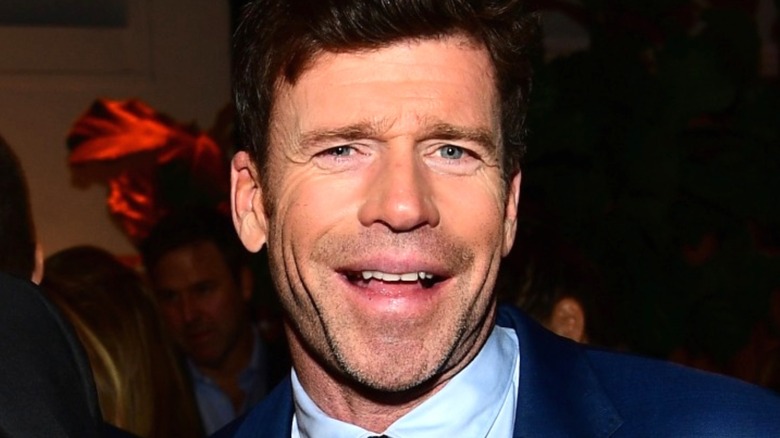 Emma Mcintyre/Getty
Paramount Network's "Yellowstone" has grown to be nothing short of a cultural phenomenon, as befits the fact that its creator, Taylor Sheridan, views the complex neo-Western family drama as his "Game of Thrones." Sheridan might just be the world's most suitable person to steer a show like this to success, too. He grew up on a Texas ranch, and has earned his entertainment industry chops many times over as a successful writer ("Sicario," "Hell or High Water," "Wind River"), actor ("Veronica Mars," "Sons of Anarchy" and, of course, "Yellowstone"), and director.
Given that Sheridan's flagship show and its assorted spin-offs are so successful and seem slated to keep him as busy for quite a while, you'd assume that he'd be all for the recent influx of various Western-themed projects. However, it turns out that he's not quite as happy with the genre's current success as you'd expect. Here's the problem "Yellowstone's" Taylor Sheridan has with modern Westerns.
Sheridan thinks many people are just capitalizing on the genre's popularity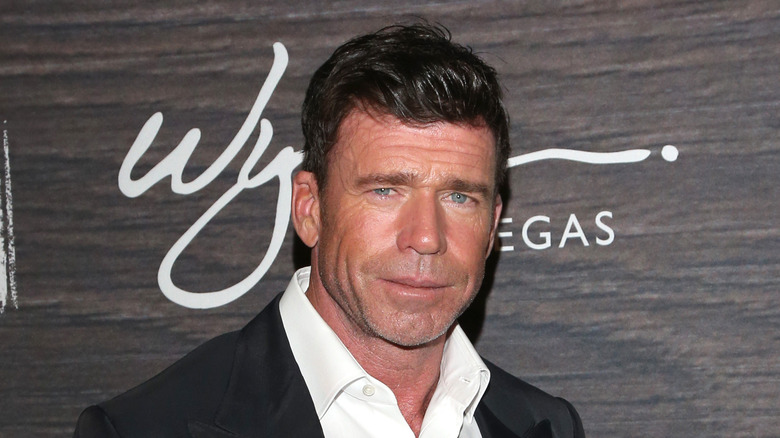 Gabe Ginsberg/Getty Images
In an interview with Variety, Taylor Sheridan noted that he's well aware that his groundbreaking neo-Western has inspired others to dip their toes in the genre, and revealed that he doesn't much care for it. However, it should be noted that Sheridan didn't say that he actively hates other works that have peered in this direction as of late, nor is his ambivalent animosity the grumbling of a creative who's jealously guarding his work. In fact, his distaste for modern Western-themed projects has more to do with the fact that he feels they're only in it because they've recognized that the genre is having a cultural moment.
"So I don't know that it's flattering, because I don't think they're doing it because 'Yellowstone' is good," Sheridan said of the various other Western-tinted projects in the works. "They're doing it because 15 million people watch it. And they're like: 'A lot of people watch Westerns. Let's make Westerns.'"
Given that Sheridan himself comes from a ranching background and is very passionate about the genre himself, it's hardly shocking that he's not a fan of the possibility that others are looking at the numbers instead of genuinely wanting to tell Western stories. Fortunately, the success of "Yellowstone" and its spin-offs mean that he has plenty of opportunities to continue telling Western and neo-Western stories the way he feels it should be done.