Paul Bettany Joins Han Solo Movie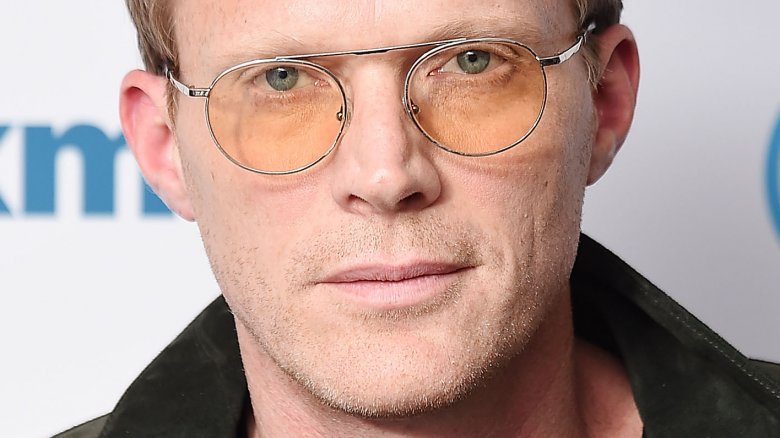 Getty Images
Someone special has joined the new Han Solo movie.
Director Ron Howard continued on his film-teasing rampage, tweeting out a photo of A Beautiful Mind and Avengers actor Paul Bettany on the set of the Star Wars solo film. "The Outer Rim just got a little bit wilder," Howard wrote, hashtagging #ForceFriday and #PaulBettany as well. 
Unsurprisingly, the post sparked immense curiosity with fans wanting to know what was going on, and Twitter users quickly began questioning Howard whether Howard's tweet was a way of teasing that Bettany would appear in the Han Solo film. Even Seth Rogan caught wind of the excitement-inducing post and commenting on the speculation. "If he's just visiting he dresses funny," Rogan wrote, pointing out the fact that Bettany's attire looked a bit costume-y in comparison to Howard's un-buttoned navy polo shirt and matching baseball cap. 
Howard followed up his original tweet by confirming that yes, Bettany is officially a part of the Han Solo movie. "It's my third opportunity to work with Paul. He's a blast and so talented," he wrote.
This is far from the first time Howard has stirred up speculation and gotten fans in a tizzy over a social media tease. In the months since the Oscar-winning director took over from previous helmers Phil Lord and Chris Miller, who were reportedly fired after irreconcilable creative differences with Lucasfilm, he's done an expert job of dropping breadcrumbs for Han Solo hopefuls. From sneak peeks at wardrobes and footage of R2-D2 droids on fire to panorama shots of filming locations and snaps of junked speeders, Howard's social media accounts have been jam-packed with teases. 
But it's not just for show; Howard is hard at work with the cast and crew, and things are reportedly "coming along great." The director previously said of the project, "It's a fantastic script, a great cast, and I am having a fantastic creative experience with it. It's a great young cast, incredibly strong—smart, funny people who love their characters and love being part of this. I think we'll be able to do something that is a lot of fun."
Though we don't know who Bettany will be playing in the Han Solo standalone, we are aware that he'll star alongside Alden Ehrenreich as Han Solo, Joonas Suotamo as Chewbacca, and Glover as a young Lando Calrissian, as well as Woody Harrelson, Emilia Clarke, Thandie Newton, Warwick Davis, and Phoebe Waller-Bridge. 
The film will fly theaters on May 25, 2018. In the meantime, take a look at everything we hope to see in the movie.
The Outer Rim just got a little bit wilder #PaulBettany #ForceFriday pic.twitter.com/KzuAwhcIXy

— Ron Howard (@RealRonHoward) September 1, 2017