The Dr. Horrible's Sing-Along Blog Reunion You Likely Missed On The Rookie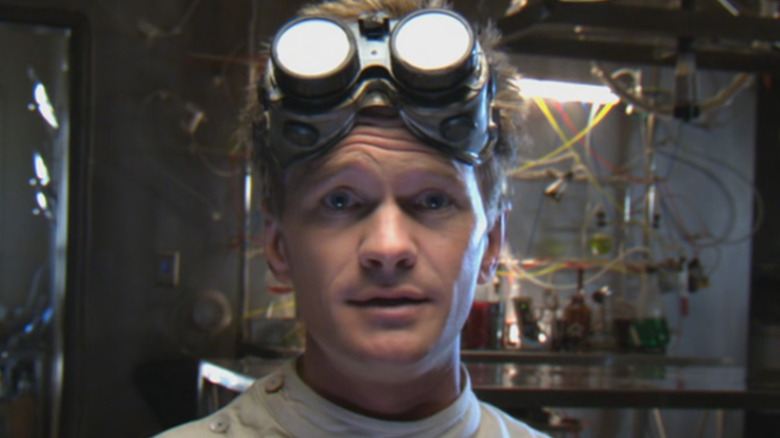 Mutant Enemy Productions
Joss Whedon might be known for his shady side these days, but back in 2008, he was riding the crest of a cultural wave he created with a streak of beloved works like "Buffy the Vampire Slayer," "Angel," and "Firefly." Yet, he hadn't quite ascended to the super-heavyweight league with "The Avengers." Among other things, he used this red hot moment of his career to give the world "Dr. Horrible's Sing-Along Blog," an online musical miniseries with trademark Whedonesque fun, and an extraordinarily wonderful cast. Neil Patrick Harris plays the titular wannabe supervillain, Simon Helberg is his sidekick Moist, Felicia Day is Penny, and Nathan Fillion is the doctor's egomaniacal superhero nemesis, Captain Hammer. 
Given that the members of the three-part series' cast have gone on to become even more famous than they already were at that point, it's hardly weird news that these highly in-demand actors have bumped into each other on occasion. For instance, Harris and Fillion had a memorable reunion in Netflix's "A Series of Unfortunate Events," where the former stars as Count Olaf and the latter plays Jacques Snicket. However, the members of the "Dr. Horrible" cast haven't exclusively acted in such quirky productions. There's also been a pretty surprising reunion in the ABC police procedural, "The Rookie."
Nathan Fillion and Felicia Day meet again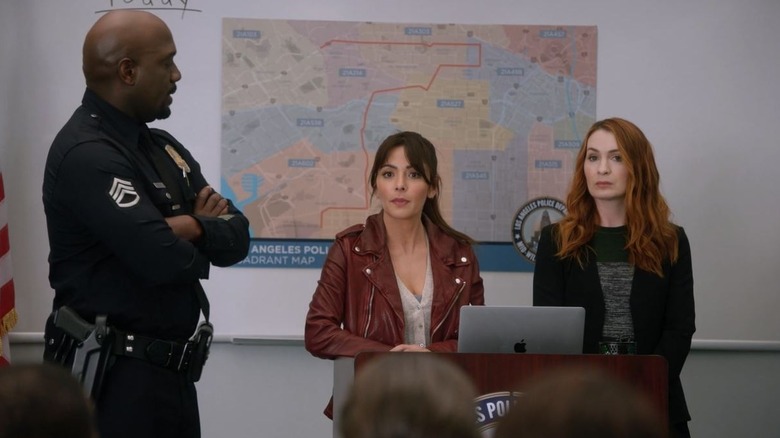 ABC
An action-filled police procedural doesn't seem like the most obvious choice for a "Dr. Horrible's Sing-Along Blog" reunion, but in all fairness, "The Rookie" has the cards stacked in its favor for something like this. Not only does the show star Nathan Fillion as a 40-something guy who decides he wants to become a police officer, but it has a truly impressive array of high-profile recurring characters and guest stars, ranging from Rainn Wilson and Ali Larter to Alan Tudyk and Peyton List.  
Knowing this, it was probably only a matter of time before Fillion ended up reuniting with an old "Dr. Horrible" cast member. In fact, he didn't even need to wait all that long. In the very first season of the show, Felicia Day appears in the season finale, "Free Fall," in which the rookie officers' test day becomes a life-or-death situation, courtesy of an impeding bio-weapon terror attack. Day plays Dr. Morgan, a CDC expert who's attached to the case due to its quite literally viral nature. The show's official Twitter account celebrated the occasion with a photo of the two "Dr. Horrible" stars together. "Who else loved this reunion on #TheRookie?!" the accompanying text read. 
Unfortunely, Neil Patrick Harris and SImon Helberg are yet to appear in the show, but hey, who knows what the future brings?