The Surprising Reason Zendaya Turned Down An Aaliyah Biopic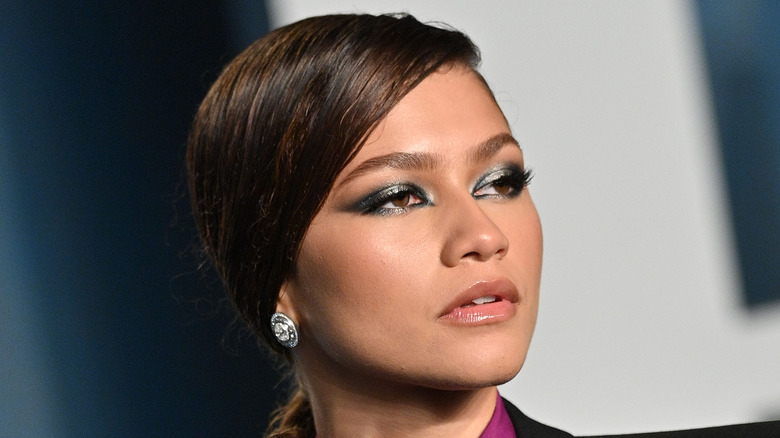 Lionel Hahn/Getty Images
A staple of screens big and small, biopics are all over the place in the modern media landscape, and it's not hard to see why. It's fascinating to look at the lives of larger-than-life icons through a somewhat fictionalized lens, and, of course, these kinds of films tend to make studios a nice chunk of change at the box office while earning awards left and right. At the same time, this genre presents actors with the unique challenge of playing a real person instead of a mostly or entirely made-up one — a task few pass up.
One of the most frequently seen forms of biopic is those that center on groundbreaking musicians from across history. Rami Malek's portrayal of Queen frontman Freddie Mercury in "Bohemian Rhapsody" and Jamie Foxx's take on Ray Charles in "Ray" landed each of them an Academy Award, while Taron Egerton's "Rocketman" performance as Elton John and Viola Davis' take on Ma Rainey in "Ma Rainey's Black Bottom" earned them critical acclaim the world over. To say the list goes on would be quite an understatement.
However, one name that hasn't added herself to the list of musical biopic leads is Zendaya, who once turned down the chance to play the late Aaliyah in a film about her life. Here's why.
Zendaya took moral issue with the nature of the project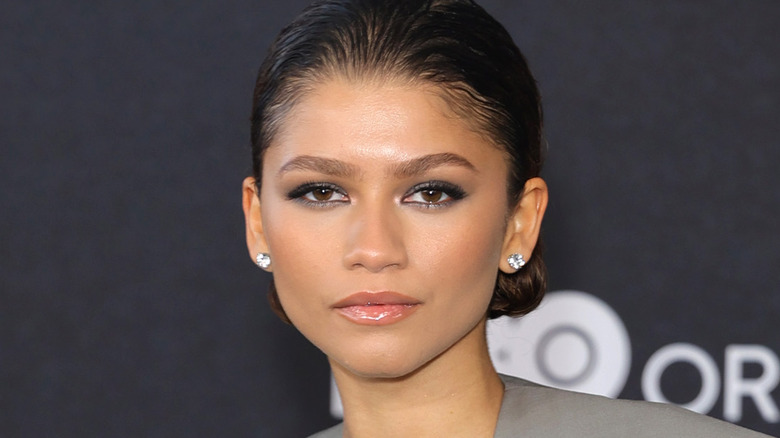 Momodu Mansaray/Getty Images
Regarded as one of the most influential singers in the history of R&B, Aaliyah rose to prominence in the early 1990s. Her smooth sound landed her on the charts in no time at all, which naturally translated to more than a few award wins as well. Sadly, though, she didn't get to spend long in the spotlight. She tragically died in a plane crash on August 25, 2001, at the age of 22, shocking all of her fans and admirers who had watched her go from an unknown to a superstar in only a few short years. 
Given her lasting legacy in the music industry, it should come as no surprise that Aaliyah posthumously received the biopic treatment. Titled "Aaliyah: The Princess of R&B," the film premiered on Lifetime on November 15, 2014, with actress Alexandra Shipp in the title role. That part almost went to then-Disney Channel sensation Zendaya, but she let it go before production could begin. According to her on Instagram (via Entertainment Tonight), she left the project due to a host of glaring issues that made her uncomfortable with the whole situation.
"The production value wasn't there, there were complications with the music rights, and I just felt like it wasn't being handled delicately considering the situation," Zendaya said at the time, clarifying that the backlash toward her casting had nothing to do with her decision. She added that her attempts to get in touch with Aaliyah's family were unsuccessful as well, making it even more abundantly clear that "Aaliyah: The Princess of R&B" wasn't an endeavor she wanted to pursue.