Noomi Rapace Explains How Her Unlocked Character Draws From Her Past Roles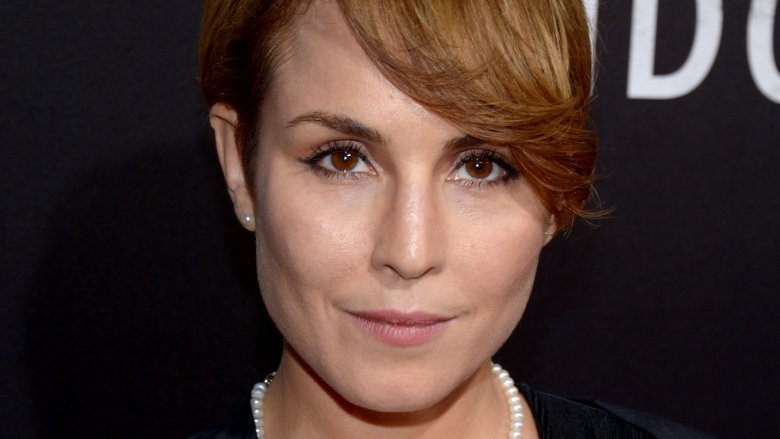 Getty Images
Noomi Rapace says you'll see shades of Lisbeth Salander and Elizabeth Shaw in her thriller Unlocked. The actress revealed in an interview with Looper that all of her characters "are connected somehow," including her most recent outing as a CIA interrogator.
Unlocked follows Rapace's Alice Racine, a former CIA interrogator who has been on voluntary desk duty for a few years after failing to stop a deadly terrorist attack in Paris. However, Alice is called back into the field when the agency needs her help to "unlock" a suspect involved in a potential biological attack. She soon begins to believe that the high-level CIA sources may not be who they appear to be, leading to a deadly chase across London.
"My characters are always kind of, they always come out of me, and it's always a DNA from me," Rapace said. "I totally think [Alice is] based off Lisbeth Salander, it's based off Elizabeth Shaw, and there's also this kind of traveler's soul where it's like you know, from Sherlock Holmes. Even that, a gypsy from that time, is kind of connected to Alice. Because they're always, it's always me somehow."
Rapace says that part of what her connects all of her characters is the physicality involved in each of her roles, with the actress utilizing her extensive martial arts training for every part. (She even broke her nose while filming one of Unlocked's fight scenes.) "I could feel the connections between my characters because they're all women fighting in a man's world," she said.
Orlando Bloom, Michael Douglas, Toni Collette, and John Malkovich also star in Unlocked, which was directed by Michael Apted (The World is Not Enough) based on a script from Peter O'Brien (Halo: Reach). The movie hits theaters and on-demand today; for now, see some of the other movies and TV shows you have to look forward to this month.