The Surprising Way The Batman's Robert Pattinson Used His Utility Belt Off-Screen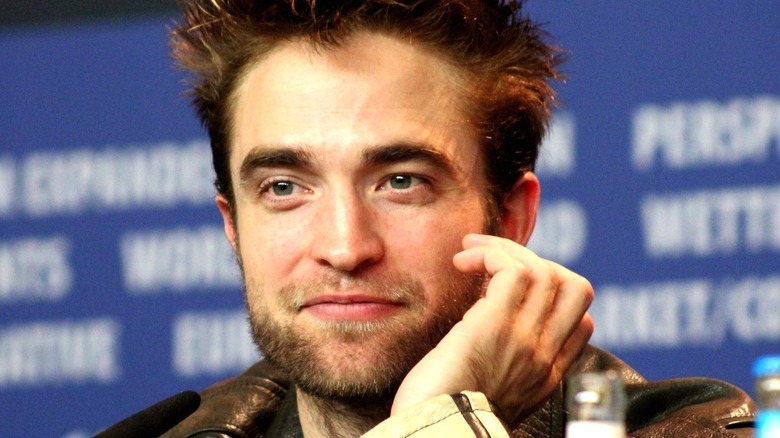 T.O.Pictures/Shutterstock
Batman's utility belt is almost certainly one of the most iconic fashion accessories of all time. Throughout nearly every era of the Caped Crusader, the legendary superhero is able to keep just about anything he might need within the belt's deceptively small pockets. Whether he needs a quick Batarang, a grappling hook, or something a little more specialized (one remembers the infamous Bat Shark Repellent in 1966's "Batman: The Movie"), there are few necessities the legendary figure can't suddenly find inside his trusty utility belt whenever he happens to need it.
As it turns out, Robert Pattinson, the latest actor to portray the Dark Knight, also found a real-life application for the utility belt while working on the set of Matt Reeves' "The Batman." Pattinson didn't use the device to escape any death traps or knock out any supervillains, but he instead used it to subdue the secret enemy of actors, superheroes, and writers everywhere: boredom. In between takes, the star was captured on camera retrieving an unexpected device out of his Batman costume's utility belt — a sight that quickly became a viral sensation.
Robert Pattinson kept a vape pen in his Batman utility belt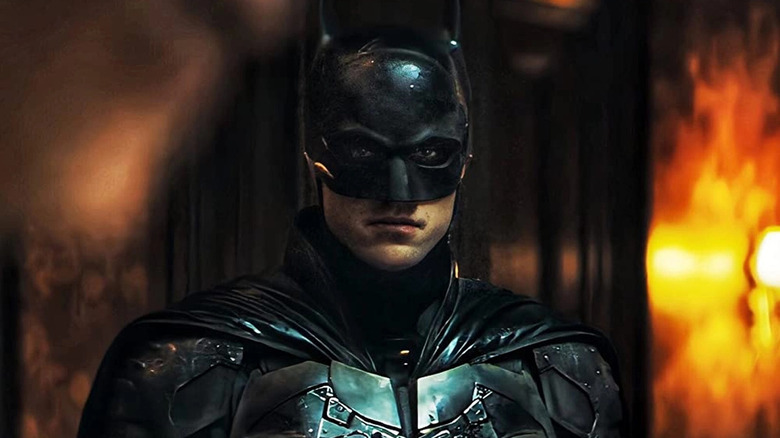 Warner Bros./DC Entertainment
Robert Pattinson apparently made the most of his distinctive costume on "The Batman." In a video shared on Twitter by MovieRankings.net, a member of the film's crew is seen removing a Juul vape pen from Batman's utility belt. While the short clip lacks the exact context of the moment, the implication appears quite clear: Pattinson is using his utility belt to store his vape pen. 
While we're not entirely sure whether or not Bruce Wayne would approve of wasting such valuable real estate on the utility belt for such a device, there's simply no denying that Pattinson is displaying a rather resourceful use of a superhero costume. Although they often look great, superhero costumes don't always enjoy the most practical real-world applications, so it's certainly nice to see this costume gain some genuine use in the real world.
Of course, an even more interesting question is whether this is the first time a Batman actor has made such use of the utility belt. We already know that Pattinson gained some notable advice from "The Dark Knight" actor Christian Bale in regards to another key part of his costume (via Insider). Although we have no indications of any similar behavior among previous Batman actors, it's certainly fun to imagine Adam West or Michael Keaton pulling a cigarette out of their own utility belts.