The Other Big Bang Theory Star You Likely Didn't Know Almost Played Amy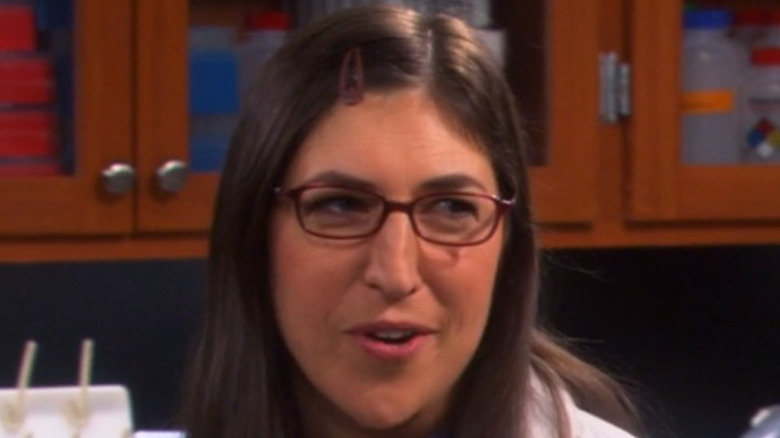 CBS
CBS' science-heavy sitcom "The Big Bang Theory," which follows Sheldon Cooper (Jim Parsons) and Leonard Hofstadter (Johnny Galecki) and company on their incredibly geeky antics, began airing in 2007. The show, which also stars Kaley Cuoco, Simon Helberg, and Kunal Nayyar, ran for 12 seasons, ultimately ending in 2019. One recurring guest star who quickly rose to main cast status was Amy Farrah Fowler (Mayim Bialik).
Bialik's turn as the socially awkward neurobiologist was particularly compelling to fans of "The Big Bang Theory" because of her real-world Ph.D. in neuroscience, which she earned the same year the sitcom originally aired (via The Guardian). It's hard to believe, then, that the role might've gone to anyone else, but Bialik wasn't the only actor who auditioned. One of the other contenders for Amy even cropped up in other episodes in another role. Here's the "Big Bang Theory" actor who almost played Amy Farrah Fowler.
Kate Micucci was almost Amy Farrah Fowler
In an interview with The Hollywood Reporter in 2013, Kate Micucci revealed that she originally auditioned for the role of Amy Farrah Fowler but that the team kept her in mind for later use when they opted for Mayim Bialik. Micucci expressed an earnest excitement at the opportunity to portray Lucy, who served as a romantic interest for Raj Koothrappali (Kunal Nayyar) in Season 6 of "The Big Bang Theory."
It's difficult to picture Micucci as being emotionally robotic in the way Bialik portrays Amy when Lucy is portrayed as so skittish. Micucci fills her chaotic niche with phenomenal skill, and we're grateful that CBS remembered her when the perfect time came to showcase such a talent.
With "The Big Bang Theory" now over, both actors have moved on to other shows — Micucci to "DuckTales" and Bialik to "Call Me Kat" — but it's always interesting to think about what might have been.