Why You Might Want To Rewatch Breaking Bad After Better Call Saul Season 6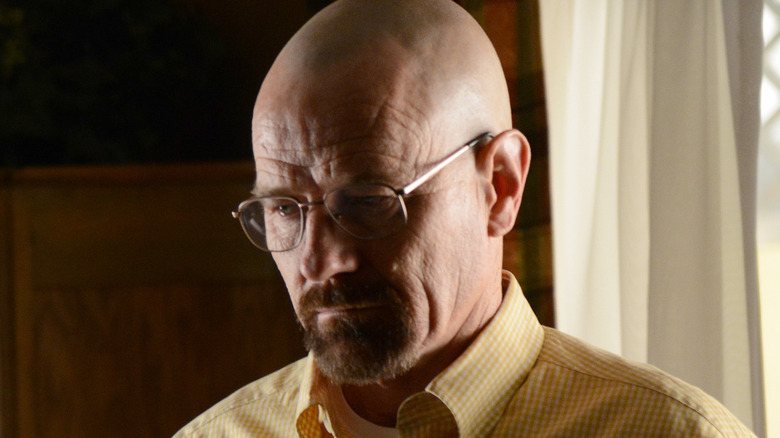 Ursula Coyote/AMC
"Better Call Saul" is conceivably watchable as a standalone series, but surely most audience members were initially drawn to the AMC drama as a spinoff and prequel to its predecessor "Breaking Bad."
The prequel series tracks the transformation of hard-working lawyer Jimmy McGill (Bob Odenkirk) to the sleazy, scheming criminal lawyer named Saul Goodman, who represents Walter White (Bryan Cranston) and Jesse Pinkman (Aaron Paul) and introduces them to larger players in the drug trafficking world in the original series. Saul is a supporting character in "Breaking Bad" who is not even introduced until Season 2. "Better Call Saul" instead tracks the character's path from his childhood in Illinois, to Saul's life in hiding as Gene Takovic in Omaha after Walt's meth empire crumbles, and just about everywhere in between.
In Vince Gilligan and Peter Gould's fictional Albuquerque, "in between" can also mean scenes that take place during "Breaking Bad." One notable Season 4 episode even features a cold open showing Saul's frantic preparations to "disappear" at the end of "Breaking Bad," showing that the prequel series dares to write entirely new scenes that take place during the original show. Of course, "Better Call Saul" has used some "Breaking Bad" characters through its run, whether in recurring roles or guest spots, but five seasons of television largely told a story that takes place years before Walter and Jesse first meet Saul. Now that Season 6 has arrived, that may no longer be the case at all.
Bob Odenkirk said the two shows intersect more than ever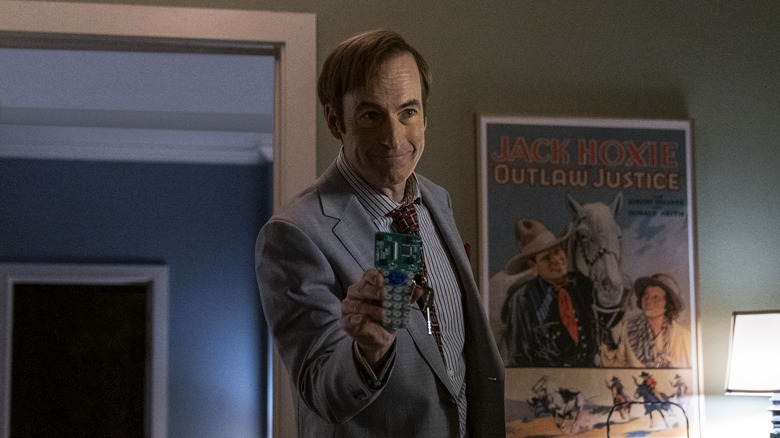 Greg Lewis/AMC/Sony Pictures Television
In a recent interview with Entertainment Weekly, "Better Call Saul" star Bob Odenkirk said that the series has grown more entwined with "Breaking Bad" than ever in its final 13-episode run. Odenkirk said that fans will likely want to rewatch the original series once they have finished "Better Call Saul," emphasizing that there is now more interaction between the two shows than ever.
"It's just amazing how many overlaps [the "Better Call Saul" writers] discovered and mined for this season of our show," Odenkirk told EW. "It's stunning!"
Some of these overlaps are expected: Season 6's two-episode premiere followed up on the failed attempt to murder Lalo Salamanca (Tony Dalton), for which Gus Fring (Giancarlo Esposito) and the cartel have framed Nacho Varga (Michael Mando). The plotline seems well on its way toward answering any lingering questions about Saul's references to those characters in his first "Breaking Bad" episode, but that does not appear to be where the connections end. Walter and Jesse will return at some point, creating a question of whether — or how much — the show will spend time in the original series' timeline. 
Odenkirk told EW that he would like to see Saul ultimately reclaim some of the man that Jimmy McGill pushes away throughout the prequel series. Ultimately, he said there is no way for fans to predict what will happen in the final season, but that it will track with the characters as audiences know them.