The Three's Company Moment That Aged Poorly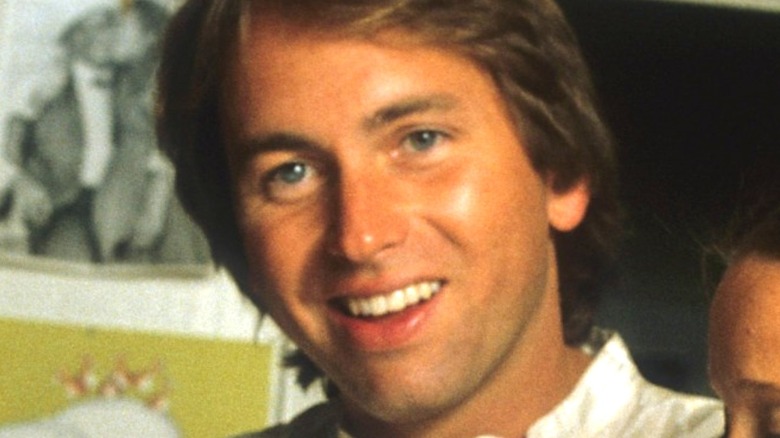 Donaldson Collection/Michael Ochs Archives/Getty Images
The beloved series "Three's Company," which premiered in 1977, amassed a dedicated fanbase. The hit ABC comedy focused on affable chef Jack Tripper, played by the late John Ritter, and his roommates Janet Woods (Joyce DeWitt) and Chrissy Snow (Suzanne Somers). During a 2017 Antenna TV interview, in celebration of the sitcom's 40th anniversary, DeWitt shared why she believed the show has such staying power.
"The characters really loved each other. Those guys were really there for each other. There was such heart between the characters and I think that the audience shared in that and embraced those characters in the same way," stated the actress.
While the show did have quite a few heartfelt moments, modern audiences would likely reject some aspects of the series. For one, the entire premise of the sitcom hinges on Jack pretending to be gay to live with Chrissy and Janet. Due to this, most episodes are laced with homophobic lines. For instance, one of the final scenes in Season 5, Episode 2, titled "And Justice For Jack," has aged poorly for this very reason. However, this is not the only reason the episode is offensive, especially by modern standards.
Jack was sexually harassed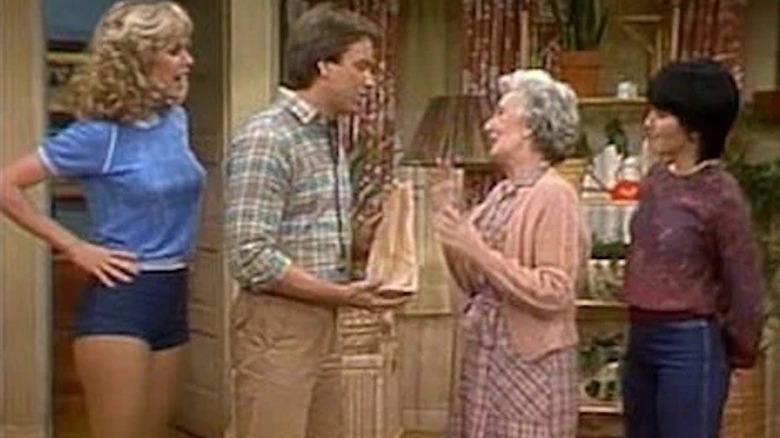 ABC
The entirety of "And Justice For Jack" is questionable. The episode focuses on Jack having issues after being hired to be a diner cook. During his first shift, his female boss sexually harasses him, which is supposed to be humorous, as evidenced by the laugh track. When he returns to his apartment, he tells Janet and his friend Larry Dallas (Richard Kline) that she forcefully groped him. While Janet and Larry find the incident funny, they encourage him to speak to his manager. He takes their advice and lets his boss know that she has made him uncomfortable. She responds by promptly firing him.
Jack decides to take legal action against her. Unfortunately, his female lawyer also sexually harasses him. He hires a different attorney, but the judge brands Jack as a womanizer and dismisses his case. His landlord, Ralph Furley (Don Knotts), attempts to help by proclaiming that his tenant is not interested in women and therefore, did not want his boss's advances. Before he can do so, the chef covers his mouth and says he lied about the sexual harassment, implying that he would rather be accused of perjury than be viewed as gay.
It is later revealed that Jack got hired at another job. When Janet asks about his day, he makes a joke about sexually harassing his boss's daughter, accompanied by a laugh track. At this moment, the show appears to be doubling down on the upsetting belief that sexual harassment is a laughing matter.
If you or anyone you know has been a victim of sexual assault, help is available. Visit the Rape, Abuse & Incest National Network website or contact RAINN's National Helpline at 1-800-656-HOPE (4673).