The Flight Attendant Spin-Off Fans Want To See After Season 2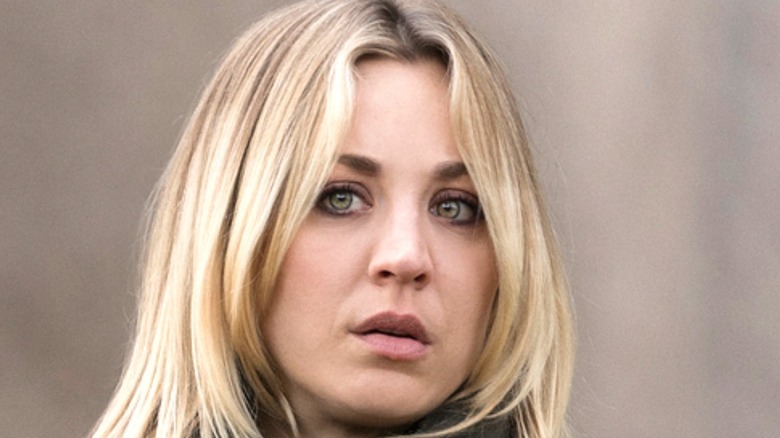 Colin Hutton/ HBO Max
Based on the 2018 novel of the same name by Chris Bohjalian, the HBO Max dark comedy series "The Flight Attendant" follows Cassie Bowden (Kaley Cuoco), a flight attendant with a penchant for partying hard wherever in the world she finds herself on a layover. After hitting it off with one of her passengers, Alex Sokolov (Michiel Huisman), the two spend a night in Bangkok together, during which a whole lot of alcohol is consumed. However, when a hungover Cassie wakes up the next morning, she finds that she has little memory of the night before, and that Alex is dead in the bed next to her. This sets Cassie off on a harrowing journey to piece the night together — and figure out who (if, hopefully, not Cassie herself) killed Alex.
After getting a renewal at the end of last year, Season 2 is slated to premiere on April 21, 2022. Naturally, fans are likely counting down the days until the next season drops. As it turns out, fans also have ideas about other directions they'd like to see the series head in, namely, a spin-off focused on a particular supporting character that has become a fan favorite of the series. 
Fans want to see more of Cassie's lawyer friend Annie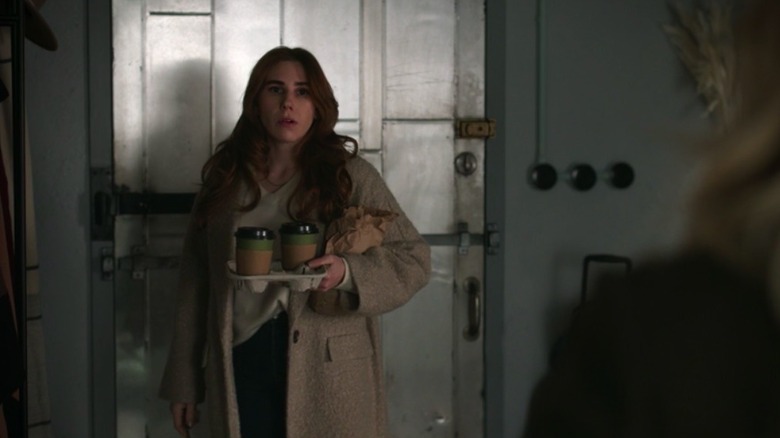 HBO Max
Cassie's best friend Annie (played by "Girls" breakout Zosia Mamet) plays a key role in the events of the series — as does Max (Deniz Akdeniz), the hacker that Annie is dating but refuses to call her boyfriend. As a lawyer with a sharp mind and access to sensitive information, Annie proves to be extremely useful in Cassie's hunt for the truth about Alex's death. And, of course, as her close friend, her emotional support (and occasional tough love) is crucial. As it turns out, Annie and Max are a hit amongst fans. On Reddit, u/thatlittleguy wrote, "The lawyer friend (and her not boyfriend) is the best part. I would watch a spin off of just her alone."
In agreement, a couple of commenters complimented the writing, bringing up how fascinating Annie is as a character. One user, u/Gabriellemtb wrote, "She is so interesting ... she's definitely a lawyer that does a lot of illegal stuff to get to her end but always smoothly." Another fan, u/Defiant_Abalone_7598, wrote, "one of the few characters who actually make me care about them."
Meanwhile, other fans praised Mamet's work in the role. The original poster, for one, followed up with a comment that reads, "I never realized how much comedic value is due to delivery vs the script. Her performance is a clear example of that." Another fan, u/xyzzyzyzzyx, expressed their excitement over discovering Mamet, writing, "This is my first time watching her in anything and I'm enthralled." 
We can't wait to watch more of Mamet as Annie in "The Flight Attendant" Season 2.