Who Plays Luis Miguel In Netflix's Luis Miguel: The Series?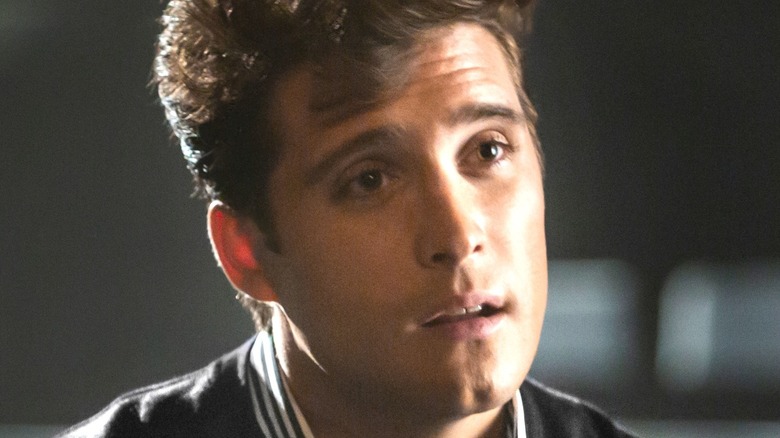 Camila Jurado/NETFILX
Arguably one of the most interesting biopic series of the last few years is "Luis Miguel: The Series," which premiered on Netflix in 2018. The show chronicles the life of famed Mexican singer Luis Miguel, exploring his rise to fame and the pitfalls of his success in his personal life. The series capped off its run in October 2021 when it released its final season, closing out the story of the show.
Much of the success of "Luis Miguel: The Series" can be traced back to the central performance that anchors the show. The real-life Luis Miguel is a larger-than-life personality, so the actor who took on the role needed to be able to match his energy and create something that felt authentic to longtime fans and newcomers alike. With all of that said, let's take a look at the actor who stepped into the role and helped to bring the main character of "Luis Miguel: The Series" to life for three seasons on Netflix.
Luis Miguel is portrayed by Diego Boneta
Luis Miguel is played by 31-year-old performer Diego Boneta. Boneta was born in 1990 to a Mexican father and an American mother, he is a singer and actor who has been consistently working since the mid-2000s (via Cine). He began his career as a musician in Mexico before ultimately making his way to the United States and breaking out as an actor with roles in "90210" and the film adaptation of the Broadway musical "Rock of Ages," alongside Tom Cruise and Julianne Hough.
As for Boneta's personal life, he reportedly enjoys surfing and horseback riding when not working (per TV Guide), and currently, he is dating actress Renata Notni (via Instagram). Over the course of Boneta's career as an actor, he has amassed a total of 39 on-screen credits across various film and television projects as of writing (via IMDb). Some of his most well-known work is the aforementioned "Rock of Ages," "Terminator: Dark Fate," and a 13-episode stint in "Scream Queens. He also has a number of projects currently in development, as he will appear in the upcoming remake of "Father of the Bride," as well as the films "Starbright" and "At Midnight."