Why Chris O'Shea Was Surprised By Travis Van Winkle On The Set Of You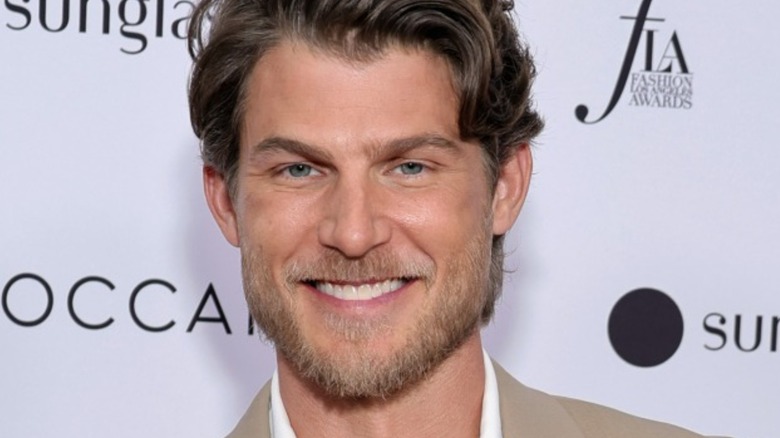 Matt Winkelmeyer/Getty Images
Right from the get-go, Netflix's hit series "You" shocked viewers at every turn. Season 1 follows bookstore manager Joe Goldberg (Penn Badgley) who becomes dangerously infatuated with an aspiring writer named Guinevere Beck (Elizabeth Lail). He's not afraid to go to any lengths for her affection, including killing her boyfriend and disapproving best friend. But Beck soon discovers Joe's murderous tendencies, forcing Joe to kill her as well. But the Season 1 finale stunned viewers with the arrival of Joe's blast from the past, Candace (Ambyr Childers), who says they have unfinished business. In Season 2, Joe flees New York and moves to Los Angeles where he meets Love Quinn (Victoria Pedretti) and begins another obsessive relationship with her. Viewers were stunned again by the end of Season 2 to find out that Love is just as psychotic as Joe is, and the two continue their dysfunctional relationship into Season 3 with a baby on the way.
The thriller's shocking twists and turns are undoubtedly one of the reasons it's become such as smash hit. Once "You" moved to Netflix from Lifetime (via The New York Times), the series found massive success, with Seasons 2 and 3 still considered some of Netflix's most-watched TV shows of all time. As it would turn out, the surprises from "You" occur just as much on the set as it does in the show.
Travis Van Winkle's fitness regime shocked Chris O'Shea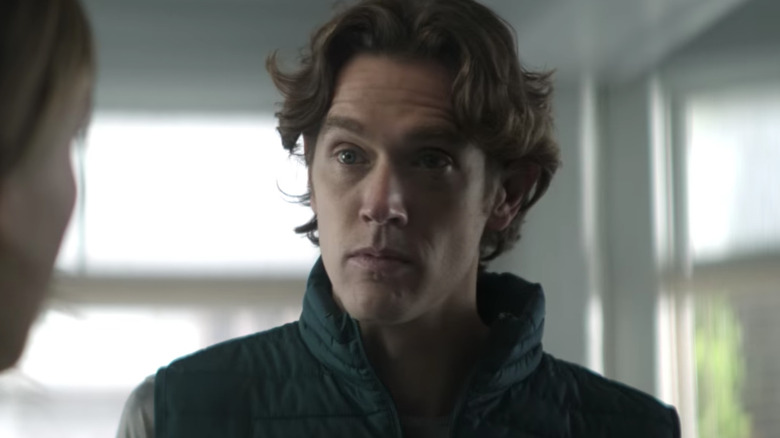 Netflix
"You" Season 3 sees Joe and Love move on from their murder spree to quiet California suburbia with their newborn. Despite trying to live under the radar, the two quickly catch the attention of the neighborhood's clique of swanky parents. That clique includes Andrew (Chris O'Shea) and Cary Conrad (Travis Van Winkle), who both exemplify the L.A. health nut trope. Looking the part of health fanatics required a ton of hard work for the actors, but O'Shea was surprised by just how much work Van Winkle put into his regime.
O'Shea explained to M. Citizen Magazine that since Van Winkle's character was such an "Alpha dog," he was going to hit it hard in the gym to compete with Van Winkle, except when he showed up to set, he was shocked. "I rocked up thinking I was here to play, then the shirts come off," O'Shea said. "He was going through his regime and I just realized, like in terms of taking it seriously –- I thought I'd been taking it seriously. He had DEVOTED himself to it, and the results speak for themselves." 
After seeing Van Winkle's devotion to fitness, O'Shea said he realized just how much work goes in if your part requires you to look like a health buff.