The Best FX Crime Series That Only Lasted One Season According To Fans
For every beloved TV show that has managed to run for multiple seasons, there's another that only produced one batch of episodes before getting taken off the air. Indeed, the history of TV is littered with one-and-done shows that, for various reasons, never returned for a sophomore season despite being good enough to deserve one. As a result, nearly every experienced TV viewer has had to say goodbye to a show that they loved simply because it wasn't renewed for a second season.
Most of the time, when this topic is discussed among TV fans and critics, the title that is mentioned the most often is "Firefly," and it's not hard to see why. The early 2000s sci-fi series not only featured a cast of talented performers but has also garnered one of the most passionate fan followings of any TV show of the past 30 years. However, "Firefly" is not the only great TV show in history that was canceled too early.
With that in mind, a group of Redditors recently got together to try and determine the best TV show that was canceled after just one season that isn't "Firefly." The winner may come as a surprise to certain TV viewers.
Fans really wish Terriers had lasted longer than one season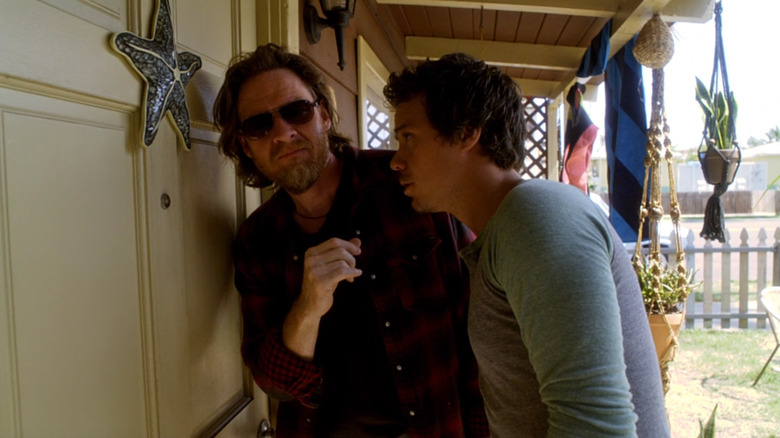 FX
On Reddit, u/CNMartin916 created a post asking, "What's the best show that only lasted one season not named 'Firefly'?" In response, u/Truthisnotallowed listed a number of other one-season shows that were similarly great but canceled too soon, including the 2010 crime dramedy series, "Terriers." Discussing the cult favorite TV show, the Redditor called "Terriers" an "amazing show" that "only got one season for some reason."
The user's mention of "Terriers" motivated a number of other Redditors in the thread to chime in with their love for the underrated series, with many naming it their favorite one-season show. For instance, u/heyelander responded to their fellow Redditor's comment by noting that "'Terriers' was fantastic," while u/mpup55 wrote, "'Terriers' is the only correct answer." Elsewhere, u/Kithsander similarly took the time to note that "'Terriers' was amazing."
For those who don't know, "Terriers" aired on FX in 2010 and starred Donal Logue and Michael Raymond-James as a pair of unlicensed private investigators. Unfortunately, while the show received largely positive reviews when it was on the air (via Rotten Tomatoes), it was not renewed for a second season (via the Los Angeles Times) and only produced a total of 13 episodes. The good news is that, although the show's lifespan was cut disappointingly short, its legacy continues to live on, thanks to the efforts of its dedicated fans.