Here's Where You Can Stream Or Buy Every Kevin Costner Movie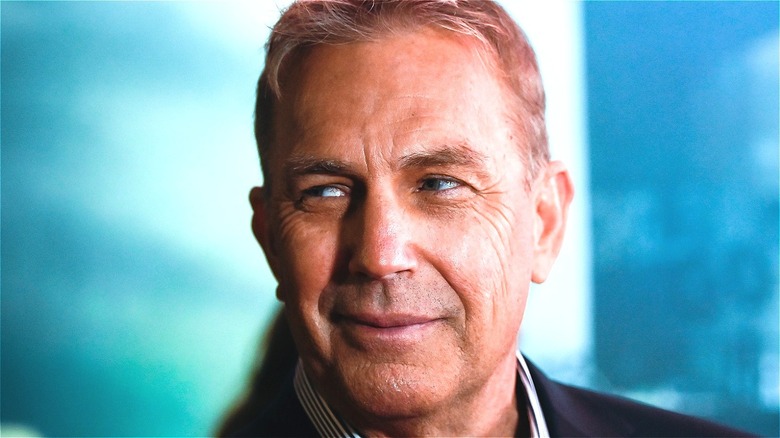 Samuel De Roman/Getty
Kevin Costner has been appearing in movies since the early 1980s and has won two Academy Awards, though sadly neither were for acting (via IMDb). Right now, he's busy turning in the performance of a lifetime on "Yellowstone." You're probably already binging that show, but if you aren't, you can get started with the full series on Peacock Premium and DirecTV, or catch select seasons on Paramount+, Discovery+, and the free version of Peacock.
However, if you're craving more of Costner on your screens, then why not check out his entire filmography? Okay, that is admittedly an enormous undertaking considering he has over 60 films to his name, but if you've got any streaming service then you've got access to more Costner goodness. Here's a guide to Costner's expansive filmography and where you can stream or rent every single movie he's ever been in since he first graced cinema screens decades ago.
The Kevin Costner essentials on HBO Max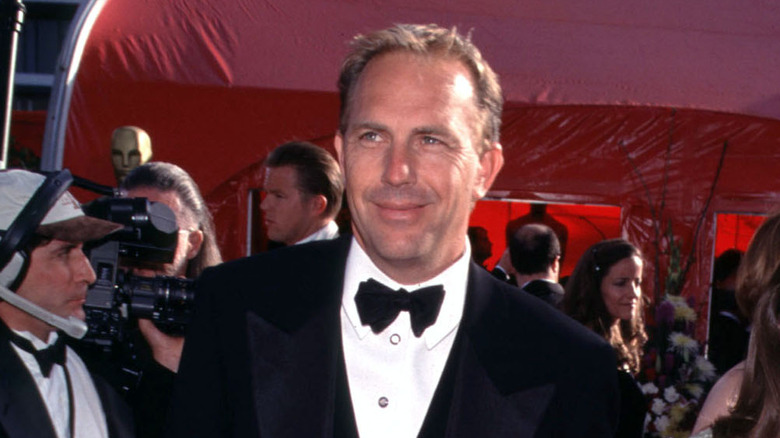 Evan Agostini/Getty Images
HBO Max is the perfect jumping off point for your Kevin Costner-athon. Out of its seven titles available to stream, four of them are must-sees for any fan. 
1990's "Dances With Wolves" is a popular Western that won Costner two Oscars for best picture and best director (via IMDb). "The Untouchables" from 1987 is another modern-ish classic based on the true story of the police who took down notorious gangster Al Capone (via The Hollywood Reporter). This entry co-stars Sean Connery and was directed by Brian De Palma.
"The Bodyguard" saw Costner entering the romance genre alongside Whitney Houston in 1992. You likely know Houston's famous cover of a certain Dolly Parton song from this film. Finally, 1991's "Robin Hood: Prince of Thieves" stands out from the dozens of other Robin Hood titles as one of the best. The swashbuckling adventure features the legendary Morgan Freeman and Alan Rickman in an early-starring role.
Other titles on the service include Costner's two DC Extended Universe films "Man of Steel" from 2013 and "Batman v Superman: Dawn of Justice: Ultimate Edition" from 2016. Plus, you can catch one of his latest efforts, 2020's Western revenge tale "Let Him Go."
Hit up Netflix for some lesser known Kevin Costner fare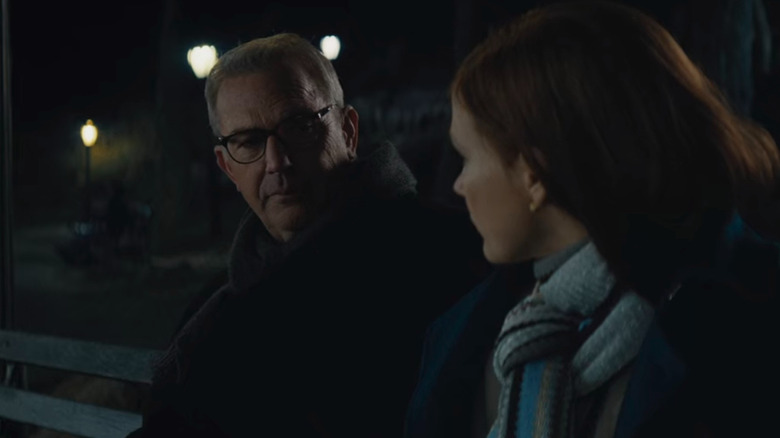 STX Entertainment
After you've done a crash course on Kevin Costner's filmography, head over to Netflix for four more of the actor's popular titles. Here you'll find him in even more based-on-true-story titles, like Aaron Sorkin's directorial debut "Molly's Game" from 2017, where he appears alongside recent Oscar winner Jessica Chastain and Idris Elba. Follow that with 2019's "The Highwaymen" about the detectives who brought down notorious crime duo Bonnie and Clyde, featuring Woody Harrelson. Continue the Western-themed streak with 1985's "Silverado," written and directed by Lawrence Kasdan who also co-authored the second Star Wars film "Star Wars: Episode V – The Empire Strikes Back" (via IMDb).
Once you're having a little Costner fatigue, take a semi-break and round things out with lighter fare "Rumor Has It..." from 2005, starring everyone's favorite Rachel — Jennifer Aniston — and a slew of other famous faces. Costner has a supporting role here as Aniston's father in this Hollywood-centric comedy.
Hulu and Disney+ have a few Kevin Costner selections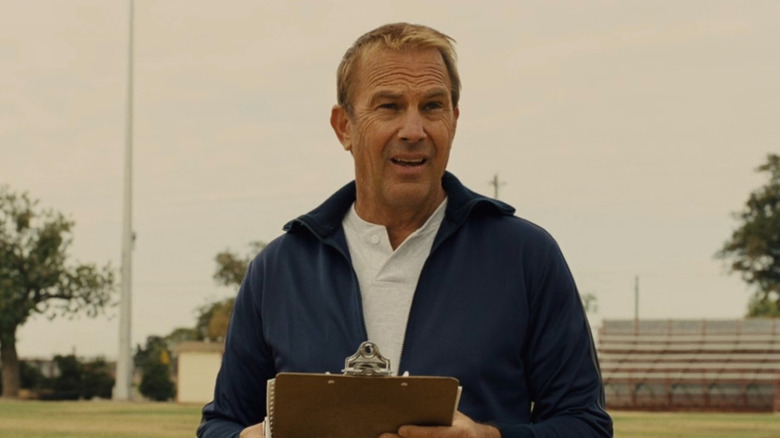 Walt Disney Studios Motion Pictures
After you've taken a break to catch some sleep (after all you've been up for days at this point), come back for more Kevin Costner on Hulu and Disney+. 
On Hulu you'll find another Costner directorial effort: "Open Range," from 2003. This Western also stars Robert Duvall, Annette Bening, Michael Gambon, and Diego Luna. Also available to watch is "Swing Vote" from 2008, which is a comedy about a man (played by you know who) whose sole vote will decide a presidential election. Hulu's live TV add-on also has "Batman v Superman: Dawn of Justice" which is handy if you don't have HBO Max but need some DC Trinity action in your living room. 
Pivoting to Disney+ will grant you two more recent and non-Western works. 2016's "Hidden Figures" was nominated for three Oscars, including best picture (via IMDb). It tells another true story, this time about the Black women whose mathematic contributions helped NASA in the 1960s space race. It stars Octavia Spencer, Taraji P. Henson, and Janelle Monáe.
Finally, there's "McFarland USA," which is yet another true story about an underdog cross country team, released in 2015 and co-starring Maria Bello.
FuboTV offers plenty of Kevin Costner love
Surprisingly, FuboTV is a hub of Kevin Costner's work, currently streaming six of his titles. 
"Field of Dreams" gave audiences the instantly recognizable line "If you built it, he will come" in 1989, which you can stream on FuboTV in all its glory. Just a year before, in 1988, Costner appeared in the baseball-centric romcom "Bull Durham" as the love interest of Susan Sarandon's Annie Savoy. "Testament" is also on FuboTV, and shows Costner in an extremely minor early role from 1983, which will make for a fun "Where's Waldo?" type of game of the star.
As for more recent works, FuboTV's got those, too. 2016's "Criminal" co-starring Gary Oldman, Tommy Lee Jones, and Gal Gadot can cure your sci-fi itch. From 2015, "Fastball" offers a non-fiction baseball story with Costner narrating the documentary. Finally, "The Art of Racing in the Rain" is available for all dog-movie lovers, with Costner voicing the main dog Enzo in this 2019 release. 
Kevin Costner on Prime Video, Paramount+, and Peacock Premium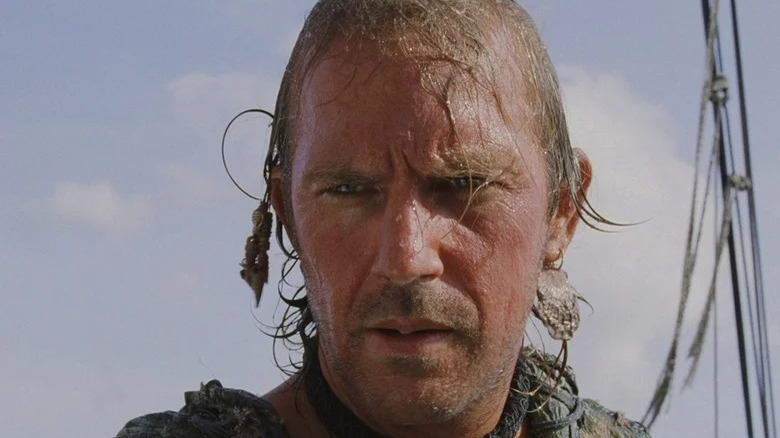 Universal Pictures
Sadly, Prime Video is not streaming any Kevin Costner titles right now, but if you've got a Showtime channel add-on then you can check out "Bull Durham" and "Testament." With a STARZ add-on you also have access to "Tin Cup," "The Postman," "McFarland USA," "3 Days to Kill," and "Black or White."
Paramount+ has 2014's "Jack Ryan: Shadow Recruit." This film attempted to relaunch the Tom Clancy spy thriller franchise with Chris Pine in the titular role. It sadly failed to make a splash, but fans can still catch Costner and Pine alongside the always fantastic Keira Knightley.
Peacock's paid version of its streaming service, known as Peacock Premium, has three Costner titles to enjoy. 1995's "Waterworld," which notoriously lost hundreds of millions of dollars for Universal Pictures upon release, has gained a cult status in the 2000s. The sci-fi/action/fantasy adventure takes place in a world where climate change has terraformed Earth into a vast ocean that people are struggling to inhabit. Costner has gills here, which is unique. 
Follow that with 1999's "For the Love of the Game," another baseball-centric romance. This one co-stars Kelly Preston, John C. Reilly, J.K. Simmons, and more familiar faces. Peacock Premium also has "Field of Dreams" for those without FuboTV.
Stream Kevin Costner movies free with ads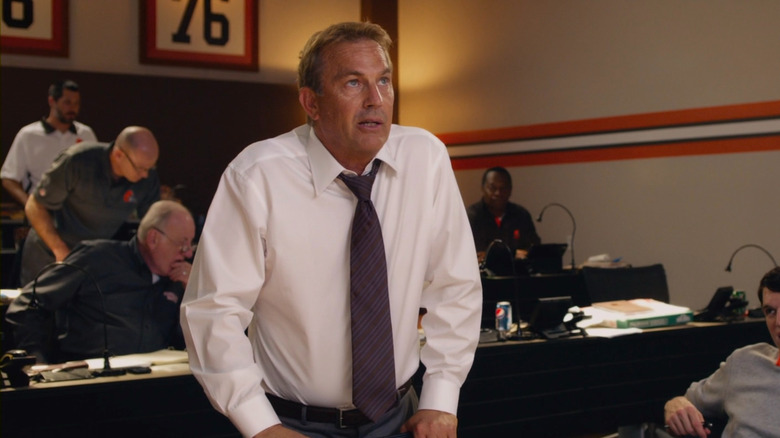 Lionsgate
As far as freebies go, streaming with ads isn't a bad choice, especially if you want to save yourself a few bucks in subscription or rental fees. Guess what? Kevin Costner is available to viewers here, too. 
On IMDbTV, which can be accessed through Amazon Prime, you can stream two of his films. "Draft Day" is a slightly comedic, mostly dramatic film about a day in the life of an NFL manager. This particular day just so happens to be his most stressful and important day of all. The film co-stars Jennifer Garner and the dearly departed Chadwick Boseman. IMDbTV also has 2009's "The New Daughter," which is one of Costner's only horror roles, and "Stacy's Knights." Both titles are shared with free streaming services The Roku Channel, Tubi, Pluto TV, and YouTube's free with ads option.
Costner's "Message in a Bottle" is a Nicholas Sparks adaptation that co-stars Robin Wright and Paul Newman. It follows a woman who finds a tragic love letter on the beach and begins an odyssey that leads her to the man who wrote it. This is available on The Roku Channel.
You can also watch "Revenge," a crime thriller from director Tony Scott, for free on Pluto TV.
Everything else Kevin Costner
To finish out your Kevin Costner marathon, you'll need a few more titles.
Philo has two on its streaming service: 1987's "No Way Out" and 1991's "JFK." 
"Wyatt Earp," from 1994, is available to stream on Sling TV. 
All other feature film titles we haven't mentioned are only available to rent on VOD platforms such as YouTube, Apple TV, Amazon Prime, Google Play, and more for between $2-4 each. These titles are: "Malibu Hot Summer" (aka "Sizzle Beach, U.S.A."), "Night Shift," "Frances," "Table for Five," "Shadows Run Black," "Fandango," "American Flyers," "Chasing Dreams," "The Gunrunner," "A Perfect World," "The War," "Play It To The Bone," "Thirteen Days," "3000 Miles to Graceland," "Dragonfly," "The Upside of Anger," "The Guardian," and "Mr. Brooks." 
So, now armed with all the knowledge you'll need to become an expert at Costner's filmography, grab the popcorn, turn off the lights, and happy binging.