James Field Reveals Which Character Design Surprised Him The Most While Writing The Art Of The Batman - Exclusive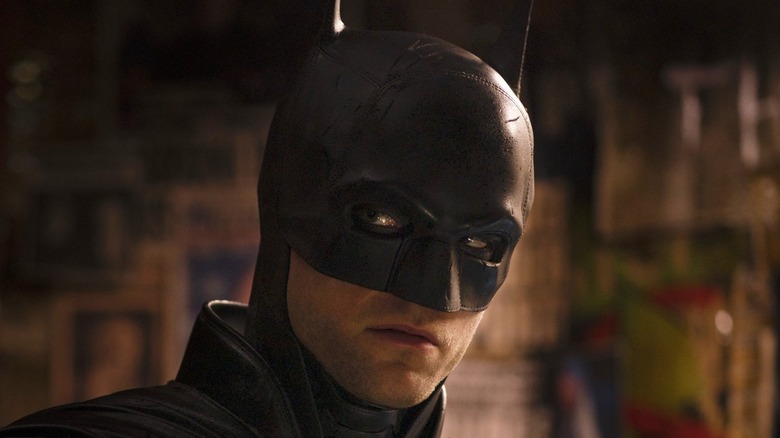 Warner Bros.
Long before the movie began its blockbuster run in theaters, writer-director Matt Reeves' "The Batman" held the fascination of author James Field. After winning the opportunity to write the film's new companion book, "The Art of The Batman" (Abrams Books), Field found himself living in the best of both worlds. To begin with, he was a lifelong fan of the DC Comics icon, and secondly, as the writer of the in-depth story about the making of the film, he got a rare front-row seat to the production.
In addition to getting audiences with the likes of Reeves and his crew, as well as actor Robert Pattinson and his co-stars, Field was privy to intricate details of the production that were being kept hidden from the general public. That, of course, meant Field was one of the few people outside of the cast and crew who got an advance look at the new designs of such iconic "Batman" props as the Bat-Signal, Batmobile, and Batcycle, as well as peeks into the early concepts for costume designs — including Pattinson's Batsuit and the outfits for Zoe Kravitz's Catwoman, Paul Dano's Riddler, and Colin Farrell's Penguin.
While Field found surprises around every corner as he was introduced to Reeves' bold new direction of "The Batman," one particular character design floored the author the most.
Field says he was taken aback by the Penguin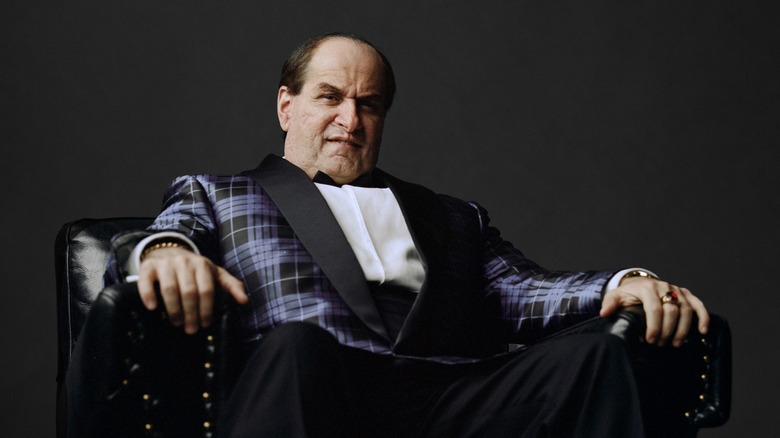 Warner Bros.
In an exclusive email interview with Looper, James Field said that out of all his introductions to the designs of the principal characters in "The Batman" while he was gathering insights for his book, the look of Colin Farrell's Oswald "Oz" Cobblepot, aka the Penguin, stood out to him the most. Furthermore, seeing Farrell in action as the character only solidified Field's enthusiasm for the design.
"I loved the new take on the Penguin, as it was just so unexpected — especially knowing that Colin Farrell was underneath the prosthetics," Field said. "Everything about his look and performance felt intertwined, working together to tell the story of this broken, beaten man with aspirations of control over Gotham City, but also the various nods to classic looks for the character — the use of purple, the jewelry, his movement. The Iceberg Lounge itself was brilliant to finally see on screen."
"The Batman" is streaming exclusively on HBO Max. "The Art of The Batman" will be released online and in stores Tuesday, April 19.