Milana Vayntrub Will Finally Have The Chance To Play Squirrel Girl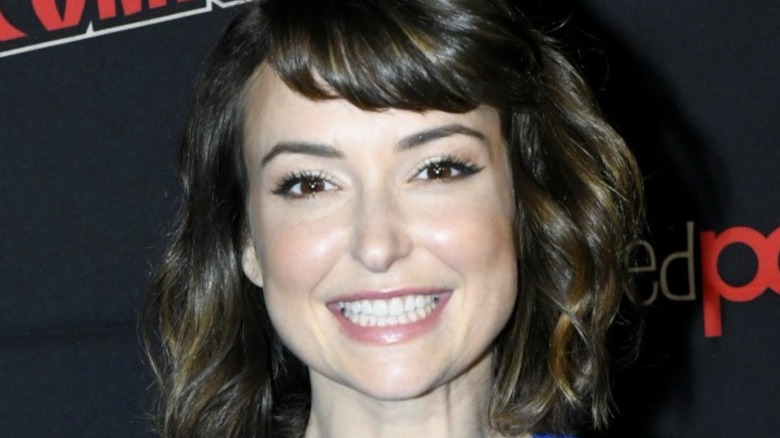 Eugene Gologursky/Getty
At this point, it's fair to say that Marvel has a rocky history when it comes to television. Some of its more successful series (prior to Marvel Studios' foray into miniseries on Disney+) include "Daredevil," "Luke Cage," and "Agents of S.H.I.E.L.D.," and while all of those series have developed incredibly passionate fan bases over the years, none of them has ever been able to replicate the success of the Marvel Cinematic Universe.
Other Marvel series such as "Inhumans" and "Helstrom" were canceled after just one season, and some shows never even made it past the pilot stage. One such show was the Freeform series "New Warriors," which was set to star actor Milana Vayntrub (best known for her role as AT&T's Lily) as the hero Squirrel Girl: a mutant who has the power to communicate with squirrels. Though the pilot for "New Warriors" was filmed, the series never made it to the air, and it seemed for a time that Vayntrub's chance to join a Marvel-owned property was over. Fortunately, Vayntrub was recently brought on to reprise her role as Squirrel Girl in a separate Marvel project — one that actually launched just this morning.
Vayntrub is reprising her role as Squirrel Girl in a SiriusXM podcast series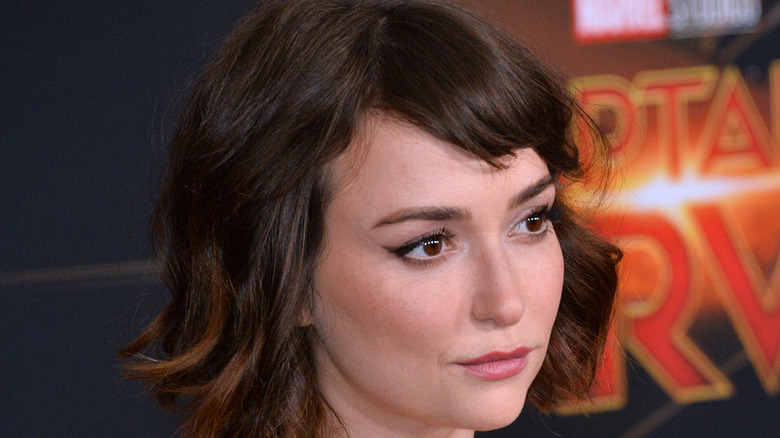 Featureflash Photo Agency/Shutterstock
As reported by Variety, Milana Vayntrub is reprising her role as Squirrel Girl in the SiriusXM podcast series "Marvel's Squirrel Girl: The Unbeatable Radio Show," which launched on various platforms on Monday, April 18. The project is a scripted radio series that not only features Vayntrub as its titular hero but also serves as a direct continuation of the Squirrel Girl comic book series written by Ryan North.
According to the series' official description, the show will follow Doreen Green, aka Squirrel Girl, as she attempts to navigate life as a college student at Empire State University — despite the fact that she has recently been outed as a superhero. To try to reconcile these two intersecting sides of her personality, Doreen has created a student radio show at ESU where she offers superhero advice to anyone who calls in.
Unfortunately, we don't know what Vayntrub's role in this podcast series means for her potential future involvement in the MCU, nor whether or not Squirrel Girl will make an appearance in any upcoming MCU projects. In any case, it's still nice to see Milana Vayntrab finally get a chance to play Squirrel Girl after the unfortunate cancellation of "New Warriors."