Marvel Just Showed How This Fan-Favorite Character Could Join The MCU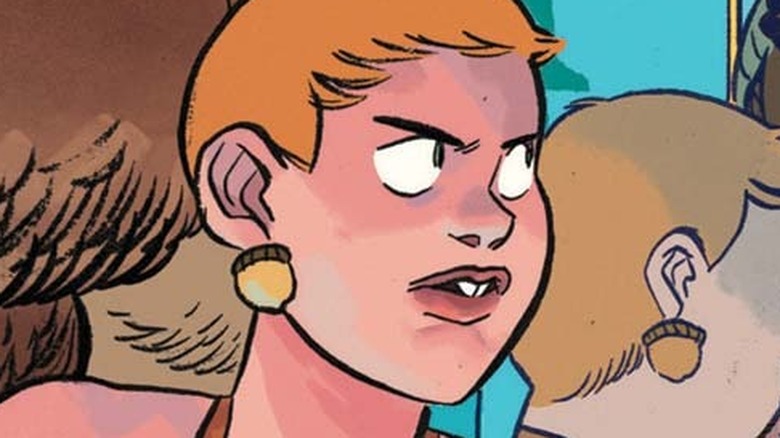 Erica Henderson/Marvel Comics
We may receive a commission on purchases made from links.
Doreen Allene Green, aka Squirrel Girl, is one of the most beloved Marvel Comics characters that isn't presently in the Marvel Cinematic Universe. She was originally created by Will Murray and legendary Spider-Man artist Steve Ditko, and first appeared in the pages of 1991's "Marvel Super-Heroes Winter Special" Vol. 2 #8. Squirrel Girl has a prehensile tail, powerful, wood-cutting buck teeth, and the uncanny ability to commune with animal critters — squirrels in particular.
You may think that Squirrel Girl's power set might necessarily stack up when compared with, say, the Incredible Hulk or Thor, but she's actually proven to be almost entirely undefeatable over the years. She even has an ongoing comic series called "The Unbeatable Squirrel Girl".
Just to give you a sense of how comically over-powered Squirrel Girl has presented over the years, here's a shortlist of some of the villains she's bested over the years: MODOK, Fin Fang Foom, Kraven the Hunter, Doctor Doom, Galactus, and Thanos. Yes, Squirrel Girl bested the mad titan who once snapped his fingers and ended the lives of half of all beings in the universe.
Looking at some of those villainous names, though, a pattern emerges. Both MODOK and Fin Fang Foom just appeared in the "MODODK" Hulu series, Sony recently announced it cast Aaron Taylor-Johnson as Kraven the Hunter, and rumors about the Fantastic Four (and their villains) have been amping up recently. All of this tells us that Squirrel Girl — whose live-action version played by Milana Vayntrub was set to debut in the since-canceled "Marvel's New Warriors" — could and should show up in the MCU any time.
It turns out, Marvel Comics opened the door (at least a bit) to bring Squirrel Girl into the movies. Here's what you need to know.
Squirrel Girl could swing into the MCU by a W.E.B.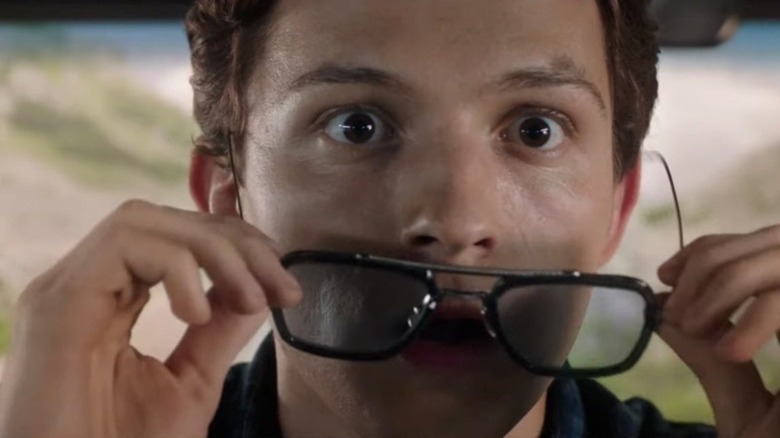 Sony Pictures Releasing/Marvel Studios
On June 9, 2021, "W.E.B. of Spider-Man" Vol. 1, #1 debuted. The story connects with the Marvel Cinematic Universe in a way many of the comics don't. Notably, the series brings "Iron Man 3" character Harley Keener (played on screen by Ty Simpkins) into the comic book universe for the first time. You may recall that Keener is the kid who helps Tony Stark (Robert Downey Jr.) as he rebuilds himself after dealing with his PTSD from the events of "The Avengers." The comic teams up a group of young heroes as the Worldwide Engineering Brigade, which Iron Man oversees. The team features a number of heroes, including both Spider-Man and — you guessed it — Squirrel Girl.
In "W.E.B. of Spider-Man, Peter Parker and Doreen Allene Green meet — and they're mutually impressed by one another. Parker had assumed he'd be the most powerful and successful member of the team, so imagine his surprise when he comes face to face with someone whose superhero name includes the word "unbeatable" in the title.
While in the MCU, Tony Stark has sacrificed his life to defeat Thanos (Josh Brolin), it's no stretch to imagine that the MCU version of Peter Parker (Tom Holland) would use his access to Stark's tech to build an organization like W.E.B. Perhaps Stark even already had a file on Squirrel Girl? If nothing else, maybe an alternate-universe version of Peter Parker joins W.E.B. and works alongside Squirrel Girl, and the duo get thrust into the main timeline via multiverse chaos in the upcoming movie "Spider-Man: No Way Home."
Regardless, fans have been longing for Squirrel Girl to enter the live-action MCU, and this feels like a pretty perfect way to introduce her.