Why Iris West From The Flash Looks So Familiar
Throughout its run on The CW, "The Flash" has given audiences a wide assortment of popular characters straight from the pages of DC Comics. Some are superpowered heroes who bring out the best in others, such as Grant Gustin's Barry Allen. Meanwhile, other fan favorite characters are wise-cracking sidekick types, such as Carlos Valdez's Cisco Ramon. Then there is Iris West, who has maintained a consistent presence throughout the show. True to the source material, she is the love of Barry's life, and a frequent source of support in his mission to rid Central City of evil metahumans.
Of course, part of what makes Iris such a beloved character is the performance behind her personality. And if she looks familiar, that is because she is portrayed by actress Candice Patton, a TV veteran with a list of IMDb credits dating back to the early 2000s. She had plenty of great parts before joining the Arrowverse, so let's take a look at some of the roles fans may recognize her from.
She got her start on soap operas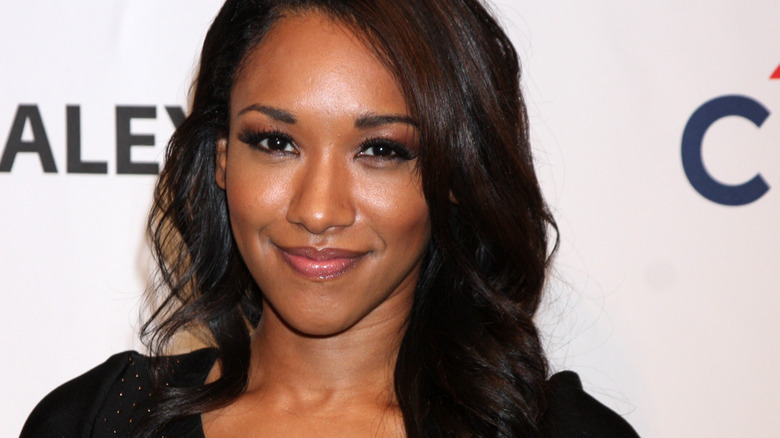 Kathy Hutchins/Shutterstock
The Arrowverse is full of crossover events, false deaths, and plenty of melodrama. If Candice Patton seems skilled at navigating those waters, that's because she cut her teeth in the soap opera world during the early years of her career. Specifically, she appeared in "The Young and the Restless" as the character Robin for a five-episode arc between 2004 and 2005. From there, she went on to appear in an episode of "The Bold and the Beautiful" two years later.
It is not uncommon for major stars to get their starts in the soap opera world. In fact, actors such as John Stamos and Brad Pitt took early careers in the daytime dramas before hitting it big. However, Candice Patton's road to the world of soap operas was particularly notable — because rather than booking "The Young and the Restless" through a traditional audition, she was discovered during a nationwide hunt to find new talent for the show (via CBS News) . In the end, she got her role as Robin, and the rest is history.
Candice Patton played an assistant on Entourage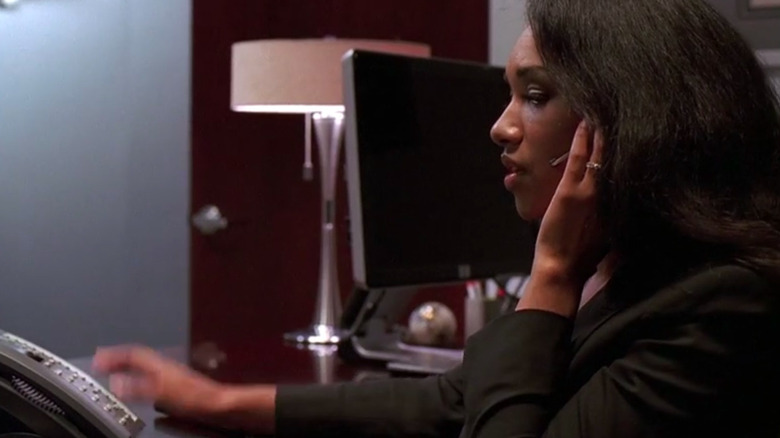 HBO
True to the sprawling nature of Hollywood, HBO's "Entourage" introduced a massive assortment of characters and cameos during its time on the premium cable network. One such character introduced in the series was portrayed by Candice Patton. In the series, she took on the role of Dan Coakley's assistant. In true Hollywood assistant fashion, she could frequently be seen at her desk managing the phones for her boss while dealing with Kevin Dillon's Johnny Drama. Patton's tenure on "Entourage" occurred in 2009, with "The Flash" star showing up on three episodes across the sixth season.
Ironically enough, Candice Patton's role in "Entourage" shares some DNA with her eventual starring turn in The CW's "The Flash." That is because her fictional boss in the Hollywood satire series, named Dan Coakley, was portrayed by Matt Letscher. Like Patton, Letscher would go on to become a major fixture in the Arrowverse, taking on the role of Eobard Thawne aka Reverse-Flash.
Candice Patton got in a motorcycle accident on Grey's Anatomy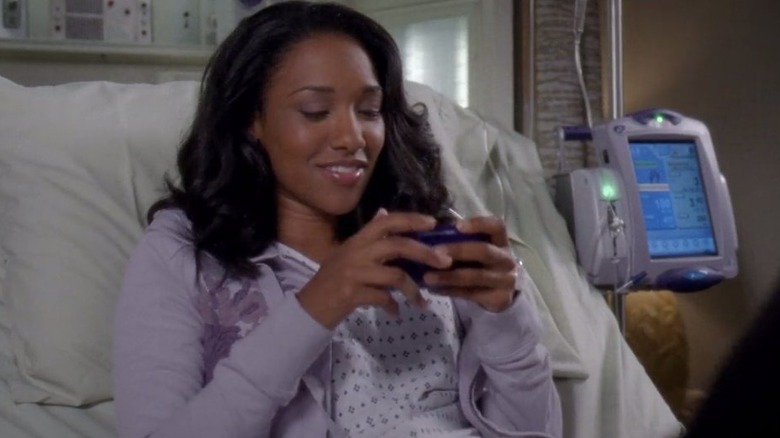 ABC
Candice Patton was obviously no stranger to the TV world by the time she debuted on "The Flash." Between her roots in soap operas and her brief stint in premium cable, she had plenty of practice in the leadup to Iris West. In fact, she gained particular experience working in the realm of primetime network television for several years prior to making her way to The CW and getting cast as Iris West on "The Flash," appearing in a number of one-to-three-episode stints on some of the most notable primetime dramas of the last two decades, such as "One Tree Hill," "CSI: Miami," "Rizzoli & Iles," and "Grey's Anatomy."
Her "Grey's Anatomy" character, Megan Waylon, appeared in the Season 7 episode "Almost Grown," where she becomes a patient at the hospital following an unlicensed motorcycle accident. Though Megan initially only requires knee surgery, the situation escalates to a stroke, which is thankfully cured just in time by Meredith Grey (Ellen Pompeo).
Candice Patton had a small role in Adam Wingard's The Guest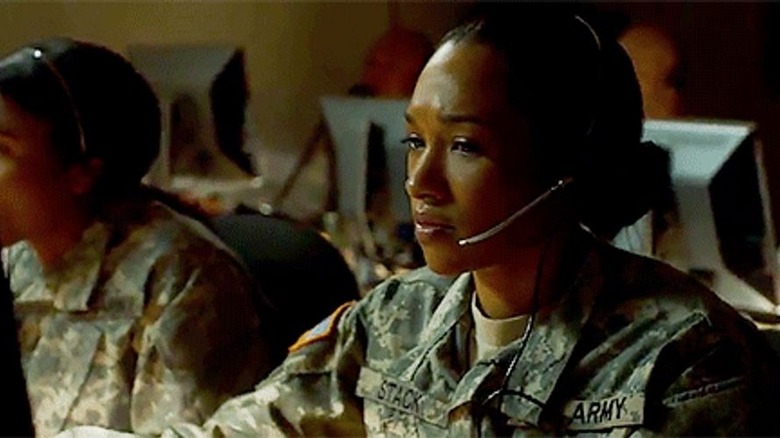 Picturehouse
Lastly, Candice Patton had a small role in Adam Wingard's 2014 thriller, "The Guest," which opened in 2014. The film stars Dan Stevens as a former soldier named David Collins who visits a family under the guise of being friends with their dead son who died in Afghanistan. As the film unfolds, bizarre occurrences and deaths start to occur, all leaving a trail that leads back to Collins. 
In the film, Patton plays a deskbound soldier named Sgt. Halway. Though Halway has limited screen time, her role in the movie is key to understanding the backstory, as it is through her that audiences learn more about Collins' background. "The Guest" also proved to be one of Candice Patton's last on-screen roles before "The Flash" premiered, and perhaps her busy career in the Arrowverse accounts for the fact that, two years later, she had yet to see the film — even though everyone else kept telling her about it. Talking to Den of Geek in 2016, she explained, "I haven't seen it. But yeah [...] People always say that, like, 'you were in The Guest! It's so good!' I'm like, 'I'll have to watch that someday!'"