The Off-Screen Drama That Changed Julie From Growing Pains Forever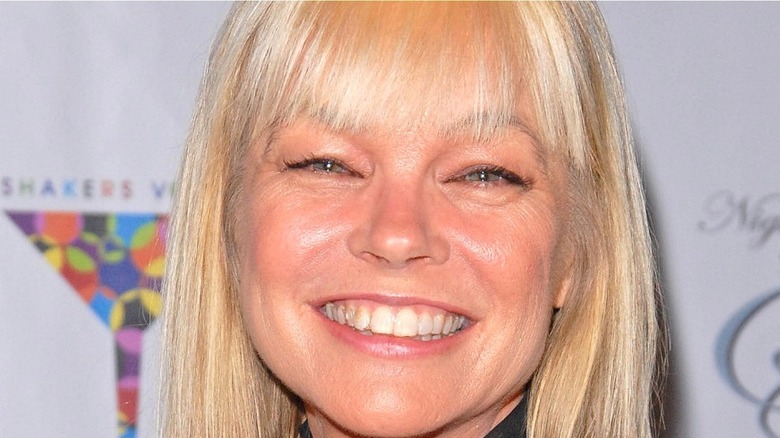 s_bukley/Shutterstock
Created by Neal Marlens, the ABC sitcom "Growing Pains" ran for seven seasons between 1985 and 1992. The series centers on psychiatrist Dr. Jason Seaver (Alan Thicke) and his wife Maggie (Joanna Kerns), who has recently returned to her job as a reporter. With Maggie back at work, Jason is left to look over their four kids — the rebellious Mike (Kirk Cameron), the studious Carol (Tracey Gold), the energetic Ben (Jeremy Miller), and from Season 4 on, the newest addition to the family, Chrissy (Ashley Johnson). Additionally, Jason and Maggie take in another kid, a homeless teen named Luke Brower (Leonardo DiCaprio, notably, in one of his earliest roles).
In Season 4, another major character, Columbia University sophomore Julie Costello, played by model and actor Julie McCullough, enters the scene. Julie is hired by Jason as a nanny for Chrissy — only to soon begin a relationship with Mike. The two get serious very quickly and, at the end of the season, Mike proposes to Julie after just four months of dating.
Despite the fact that Season 5 Episode 2 is titled "Mike and Julie's Wedding," the two don't actually end up getting married — instead, they break up. The breakup may have come out of nowhere on the show, but, behind the scenes, there was plenty of drama leading up to the on-screen breakup and McCullough's subsequent exit from the show (she only appears in one more episode following the couple's breakup). Here's the rundown of why McCullough had to exit the show.
Cameron reportedly took issue with McCullough appearing in Playboy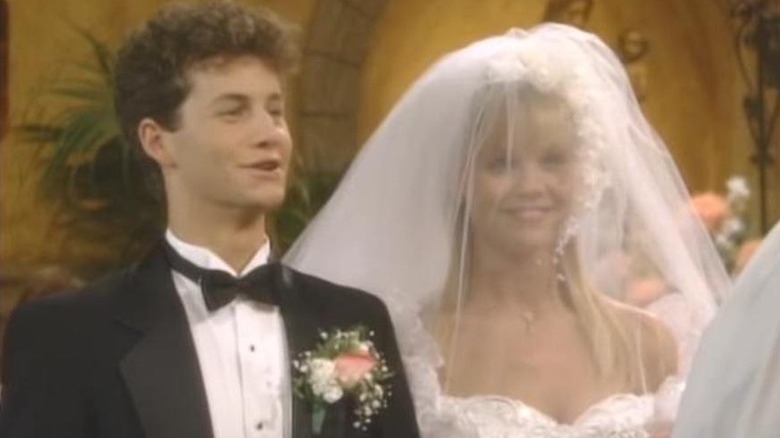 ABC
According to Mental Floss, when Kirk Cameron found out that Julie McCullough had modeled for Playboy Magazine, he demanded that she be fired from the series. Additionally, Cheat Sheet notes that Cameron had recently become a born-again Christian when this was happening, which would further explain his issue with the risque magazine. However, in his 2008 memoir "Still Growing," Cameron denied being the reason that the character of Julie was written out of the show. Instead, he explained, showrunner Dan Guntzelman didn't want to put Mike in a committed relationship.
Whether or not Cameron's claims or true, McCullough still saw her career take a hit following her exit from the show. Speaking to the Las Vegas Sun in 1999, McCullough said, "It was a dream job for me. Then, when the show was done, it was kind of a catch-22 for me because everyone knew me so well as that character, people didn't want to book me on other sitcoms ...So, at first, I didn't work after that."
Without addressing whether or not it was the reason she left "Growing Pains," McCoullough did discuss posing for Playboy Magazine. She revealed that while it allowed her the money to move to LA to pursue acting, it hadn't helped her career in any other aspect. Still, McCullough has continued acting over the years, most recently appearing in 2020's "A Karate Christmas Miracle" (via IMDb).