The Worst Season Of Doctor Who According To Metacritic User Scores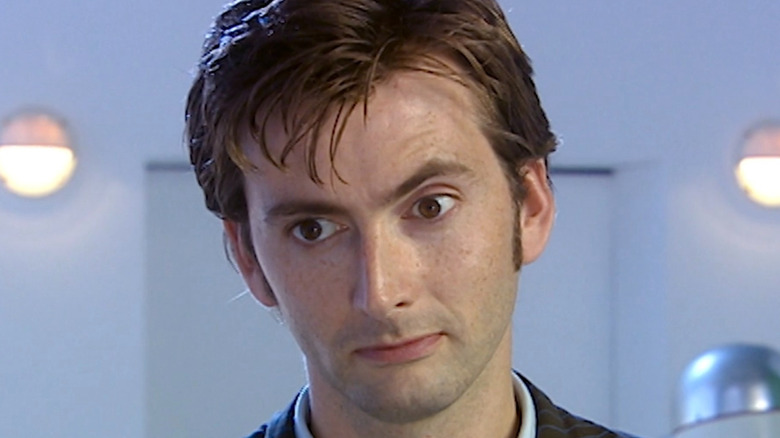 BBC
"Doctor Who" has been around for a long time, in one form or another. The science fiction show originally premiered in 1963 on the BBC, where it ran until 1989. Stories continued in other mediums, such as audio dramas, before "Doctor Who" was revived in 2005, where it has continued ever since. All told, there were 26 seasons of the original "Doctor Who," and there have been 13 seasons of the revived show thus far.
Since that time, there have been many lead actors portraying the Doctor, a long-lived alien Time Lord who travels through space and time using their police box-shaped time machine. And, as with any show, fans have their opinions on what can be considered the best and worst seasons of "Doctor Who." However, thanks to Metacritic, one of the most popular review aggregate sites, we may have an idea of what viewers believe is the definitive worst season of "Doctor Who" — at least according to their user scores.
New Doctor Who's 11th season is the worst-rated on Metacritic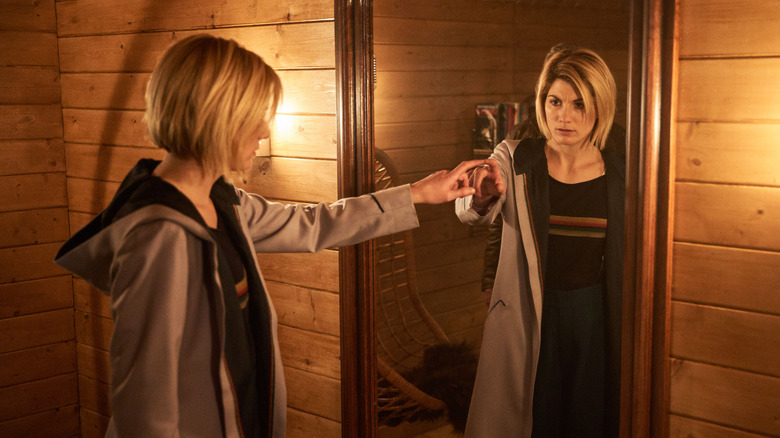 Simon Ridgway/BBC
According to Metacritic, the worst rated entry of "Doctor Who" by fans is none other than Season 11. Currently, the season sits at a 2.4 out of 10 rating, which is a pretty abysmal score. Season 11 was a particularly noteworthy entry for "Doctor Who," as it saw the introduction of Jodie Whittaker in the role of the Doctor — who was the first woman to take on the role. Season 11 also saw a new showrunner take charge in Chris Chibnall, who was probably best known for "Broadchurch" at that point.
It's interesting because Season 11 of "Doctor Who" did receive moderately positive reviews from critics, garnering a 90% on Rotten Tomatoes, with praise directed at Whittaker's performance above anything else. Looking over the user reviews on Metacritic, the main concern seems to stem from a big change in storytelling techniques by Chibnall, who utilized more standalone entries in Season 11.
Of course, it's important to note that review aggregate sites have fallen victim to review-bombing campaigns in the past. "Star Wars: Episode VIII – The Last Jedi" was review-bombed shortly after release (per Polygon), and it's also happened to more than a few video games over the last few years. It's also important to note that Season 12 sits at a barely improved 2.8 on Metacritic.
Whichever way one looks at it, it seems as if the newer seasons of "Doctor Who" haven't exactly impressed some fans of the long-running series.