The Wheel Of Time Season 2 Taps Justice League's Julian Lewis Jones To Play Fan-Favorite Character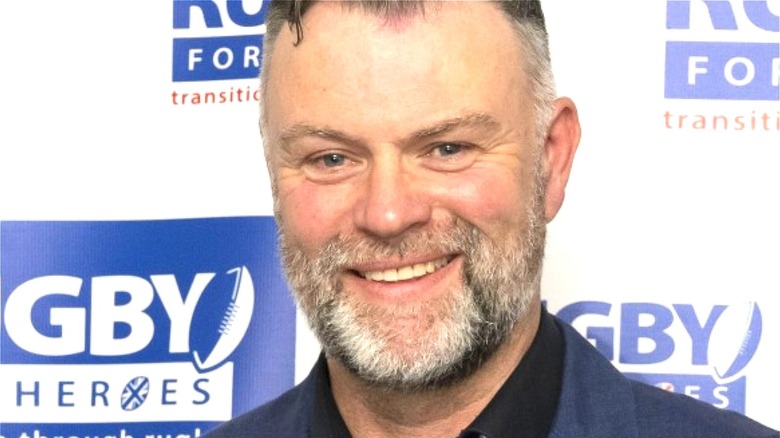 Matthew Horwood/Getty
"The Wheel of Time" was a major hit for Amazon Studios when it debuted on the platform in 2021. In fact, the company had such a strong feeling audiences would take to the adaptation that it renewed the show for a second season before the first even came out. It makes sense; there's already an inherent fanbase within the series who undoubtedly showed up one week after the next to support the show, and now the adventure will be able to continue for some time to come.
Things are already underway for "The Wheel of Time" Season 2, and now we know an actor coming into the fold to portray another character from the books. Julian Lewis Jones, best known for playing the Ancient Atlantean King in both "Justice League" and "Zack Snyder's Justice League" as well as Etienne Feyder in 2009's "Invictus," has officially been cast as someone who will be all too familiar to fans of the books — Bayle Domon.
Bayle Domon had a larger role in the second book in the series
Bayle Domon is an Illian man who captains the ship Spray. As such, he speaks with an Illianer accent, and he's also distinguished for his people by the fact he has long hair and a long beard. Although he appeared in the first book in the "Wheel of Time" series, he was nowhere to be found in Season 1 of the Amazon series, despite the fact the show predominantly adapted that particular book. However, he had a more prominent role in the second book, "The Great Hunt," which is what Season 2 will primarily take from.
Julian Lewis Jones appears to be pitch-perfect casting and someone who has gotten fans of the series excited to see what could happen for the next installment. "The Wheel of Time" subreddit has been aflutter with the news, with one fan writing, "Legitimately the first news from Season 2 that has me truly excited. They better not change how he talks." His speech is one of the most endearing aspects of the character, using Illianer colloquialisms like, "I do be well."
Hopefully, Bayle Domon is properly utilized in the upcoming season, which still doesn't have a release date.