Who Plays Hathor's Avatar Yatzil In Moon Knight?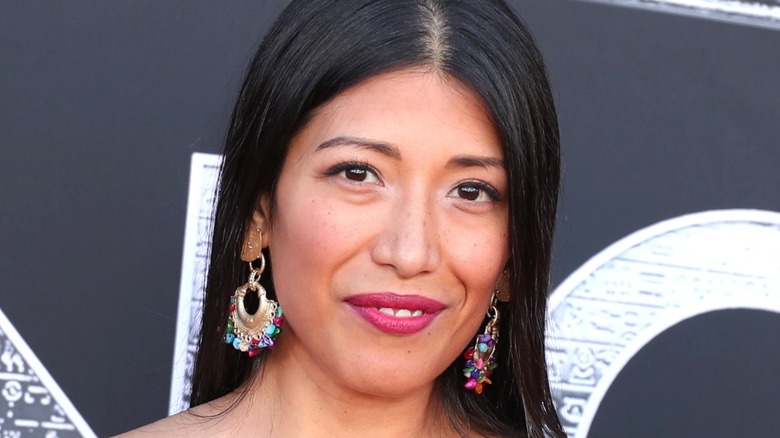 Leon Bennett/Getty Images
Marvel's "Moon Knight" series on Disney+ has introduced some interesting people to the MCU since kicking off last month, including a gaggle of supporting characters who serve as the avatars for Egypt's most famous deities. Among these gods and goddesses is Hathor's human vessel, Yatzil, who is connected to the show's main characters Marc Spector/Steven Grant (Oscar Isaac) through their servitude to Khonshu (F. Murray Abraham), the Egyptian god of the moon. As shown in Episode 3 of the "Moon Knight" series, Yatzil and Hathor — who is the goddess of love, beauty, music, dancing, and pleasure, among other things — appear to play very important roles in the entire story as a whole, especially since they were helping Spector/Grant and Khonshu. But only time will tell. 
With "Moon Knight" being a limited series, there are only three more episodes set to air on Disney+ at the moment. Knowing this, many people have been wondering if they'll ever actually get to see more of the characters and new stars down the road — especially Yatzil and the person who plays her. "I just hope Yatzil shows up more," tweeted one fan. "She's great!" they said. So, who is the name and face behind Hathor's fan-favorite avatar?
Rising star Díana Bermudez plays Yatzil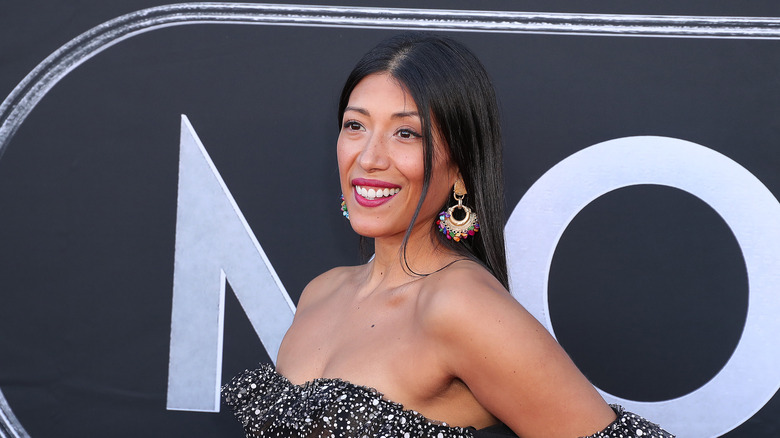 Leon Bennett/Getty Images
Colombia-born British actor Díana Bermudez is the one currently playing Hathor's avatar Yatzil on "Moon Knight," and this is arguably her biggest role to date. Before appearing on the show, Bermudez had shown up in a number of Hollywood shorts and some TV projects, while also having a very small part in "Rambo: Last Blood" and a few other movies (via IMDB). She has said in interviews that she's never really had too big of a preference when it comes to choosing whether to work in TV or film. But she definitely enjoys doing stuff on the small screen. 
In an interview with Latino Life in 2020, Bermudez explained what she feels are the differences between working on movies and on television shows. "Now film and TV are starting to merge ... Before, TV was mostly entertainment and film was more 'art,' but now, some series that I have watched feel like an amazing, epic long film. One of the things that I want to do is get into a series where I can create a character and develop her over a long time. With film, yeah, you probably get to film for one month, if you're one of the main characters, but you don't have time... one or two months and then ...poom... it's gone!"
Episode 4 of "Moon Knight" is slated to air on Wednesday, April 20, on Disney+.