The Worst Season Finale Ever On Chicago Med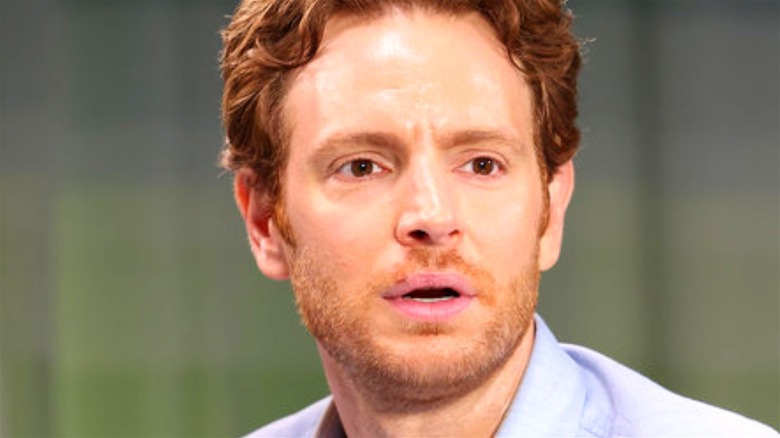 George Burns Jr/NBC
"Chicago Med" follows the grand tradition of the "One Chicago" franchise. Since 2012, the series has gone strong with a slew of hit TV series centered on different emergency personnel within the Windy City. Characters will often crossover into the other series, helping one another out along the way. There are few shows like it currently on television, and it should come as no surprise to see how audiences have responded positively to the franchise over the years. 
With "Chicago Med," that's helped in no small part to the exceptional season finales that typically accompany the series. While the show's rated highly across the board, for the most part, the season finales are always worth tuning in for. They often raise the stakes or leave viewers on a cliffhanger to get them to come back when the new season begins later that year. However, not every season finale can be a winner, and when looking at the scores on IMDb, there's one that seems to have missed the mark.
Season 6's I Will Come to Save You hit a sour note with fans
Typically, "Chicago Med" goes out of its seasons on high notes, but that wasn't the case with Season 6's "I Will Come to Save You." It earned the lowest ratings out of any season finale for the show so far, with a rating of 7.7/10 out of over 190 reviews. Granted, that's not necessarily bad by any means, but it's a far cry from the 8.3/10 rating from the Season 4 finale. 
Based on reviews left on IMDb, it seems as though there were a couple of issues plaguing the episode. For starters, some fans seem to have thought there was simply too much going on in the runtime. As one user wrote, "Quite a lot of shots weren't planned very well, and overacted. This felt like the directors felt the need to highlight the drama, instead of going through the motions of cause and effect." One person didn't care for the fact the episode ended on a cliffhanger: "It was a fine episode, but all these cliffhangers are driving me crazy."
You can't please everyone, and hopefully, the season finales moving forward do a better job of capturing what "Chicago Med" is all about.