What Mark Harmon Really Thinks About Gibbs' Rules On NCIS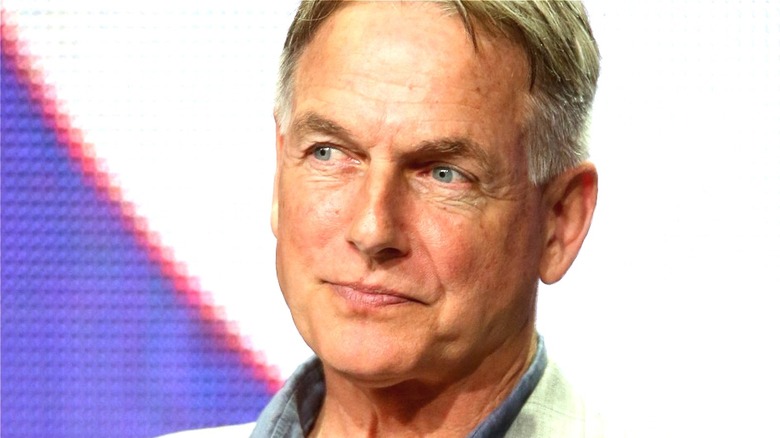 Frederick M. Brown/Getty
All it takes is to watch a few episodes of "NCIS" to become well-acquainted with Leroy Jethro Gibbs' (Mark Harmon) rules. After all, he's a man of principle, and after spending years on the force solving crimes, it's understandable that he would abide by some tenets to ensure he stays safe out in the field. He may have finally retired in Season 19, but we have a feeling he'll continue to follow his rules for quite some time to come. 
For the most part, Gibbs' rules contain words of wisdom truly anyone could probably learn from. Some of them are specific to his line of work, such as "Never, ever bother Gibbs in interrogation." Others are more meaningful to everyday life that other people could abide by, including "Never accept an apology from somebody who just sucker punched you." With so many rules to keep track of, it's only natural to wonder what Mark Harmon thinks of all these regulations his character must constantly remind himself of. 
Mark Harmon thinks Gibbs' rules are 'interesting'
Whether people have listed them out or not, everyone has a set of rules they live by. Some have a few, while others may have hundreds, and it's intriguing to consider how Gibbs came to a conclusion each time to add a specific rule to his list. He actually spoke about what he thought of Gibbs' rules in a 2012 interview with TV Equals, saying, "I don't know that I have a favorite personally. I actually find Gibbs' rules interesting and his moral structure or compass, the way that he leads himself and where they come from."
Gibbs has always been a no-nonsense kind of guy. He doesn't care much for bureaucracy and anything that might stand in the way of him solving a case, which is why it makes sense he would prefer his own rules to what other people have to say. Harmon goes on to explain why the rules are so significant to Gibbs, "I think they've established that the rule thing came from his wife, Shannon, and yet, you know what, maybe rules aren't a bad thing for people. Certainly, some of the ones that he's spouted over the years here, they make you think a little bit. They're pretty simple in their genesis, but they're complex in the way that they're delivered."
His rules haven't solely impacted himself. People on his team often spout his rules to others, as well, to the point where viewers can tell that Gibbs must talk about these rules all of the time. And hopefully, they've impacted the audience, too.