The Many Characters You Likely Didn't Know Pedro Pascal Played In The Law & Order Universe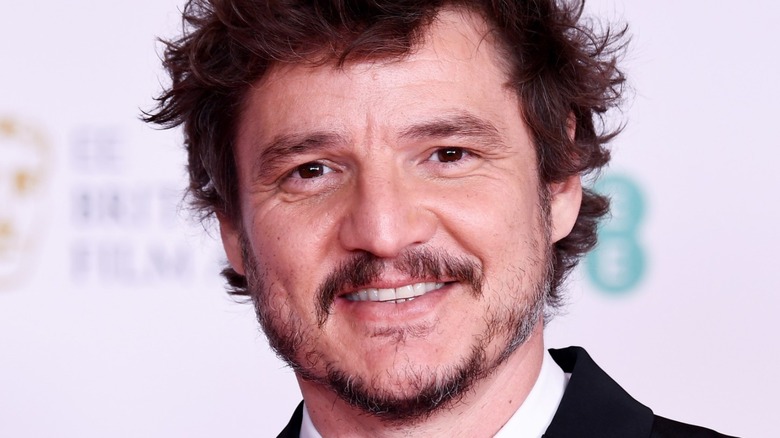 Jeff Spicer/Getty Images
Disney+ launched in 2019 with the promise of generating new content based on beloved franchises, and to prove that promise, they immediately released "The Mandalorian," a "Stars Wars" series starring Pedro Pascal as the titular bounty hunter. The project cemented Disney+'s meteoric ascension in the public's eye. It didn't hurt Pascal's career, either, whose previous credits include a stint on "Game Of Thrones," as well as the leading role in "Narcos" (via IMDb).
Since achieving stardom, Pascal has appeared in "Wonder Woman 1984," and will appear in the highly anticipated upcoming film "The Unbearable Weight Of Massive Talent" alongside Nicolas Cage. Even further down the line, he will star as Joel Miller in "The Last Of Us," which is based on the critically acclaimed Naughty Dog video game of the same name. 
Although Pascal's long career in the acting industry proves that he's never lacked work, many of his older credits weren't exactly what you could consider illustrious. In a 2019 WIRED interview alongside fellow performer Oscar Isaac, the pair joked about the number of times Pascal had appeared — and died — in the many "Law & Order" TV shows. We were curious, so we did the legwork: Here's every single appearance Pascal made in "Law & Order."
Pedro Pascal played four "Law & Order" characters
Let's start at the very beginning, way back in 2006. Pedro Pascal first appeared in "Law & Order: Criminal Intent" as Reggie Luckman (via IMDb). The Season 6 episode titled "Weeping Willow" was the character's only appearance, but Pascal returned in 2009 for the Season 8 episode titled "The Glory That Was..." as a new character, Kevin "Kip" Green. In between those seasons, Pascal appeared in "Law & Order" as Tito Cabassa. The Season 18 episode titled "Tango" was Cabassa's only screen time.
So far, that's three roles across two TV shows under the same franchise banner. Impressively, we're not done yet. In 2011, Pascal joined the cast of "Law & Order: Special Victims Unit" for the Season 12 episode titled "Smoked" as Special Agent Greer. All four of his characters only ever appeared once, but Pascal kept popping up, like John Ratzenberger in Pixar films or even Alan Tudyk in Disney films — except neither of them had to kick the bucket in their cameos. Maybe's its like Oscar Isaac said in their joint WIRED interview: he's "just got that kind of face."