The Marvel TV Actor Who Really Wants To Return To The MCU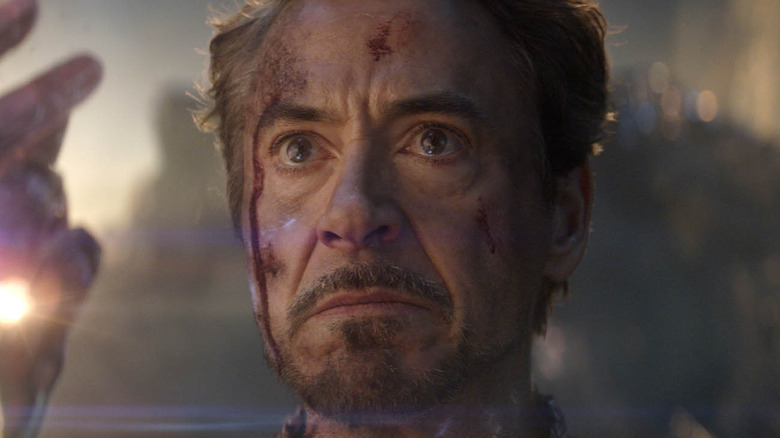 Marvel/Disney+
Thanks to the launch of Disney+ in 2019, the Marvel Cinematic Universe has been allowed to expand in ways that were previously difficult to imagine. Fans have been treated to limited-run shows that focus on specific characters in the MCU that haven't exactly had the most time to shine. Not only has Disney+ accomplished this feat, but they've used these series to further the MCU as a whole. The latest example of this is the currently running "Moon Knight," the first of these shows to introduce an entirely brand new character to the MCU.
What the Disney+ launch has also done is allow characters who haven't been seen in years to stage a comeback. Vincent D'Onofrio's Wilson Fisk aka Kingpin had a relatively big role in the finale of "Hawkeye" and Sharon Carter (Emily VanCamp) made her reappearance in "The Falcon and the Winter Solider." The former is also huge because it played a big part in bringing in characters from Netflix's former Marvel shows to the MCU after years of uncertainty. Still, it's yet another sign of the playground that Disney+ has allowed the MCU access to.
With that in mind, it seems as if yet another actor who previously appeared on a Marvel TV show wants another shot in the MCU.
Inhumans star Iwan Rheon wants another shot at the MCU
During an interview with Comic Book, "Inhumans" star Iwan Rheon, who viewers may remember from his time on "Game of Thrones" as Ramsay Bolton, expressed a desire to return to the MCU in some form. "I'll take anything really. I'd love to have another crack at — I'd love to do Maximus again," Rheon said. "I think he's a really interesting character. And also I feel a bit sorry for him, because he is just stuck on the Moon still, but yeah, I'd love to do any of that stuff. Anything. I'm not fussy, give me anything."
"Inhumans" was a short-lived show, and it only aired on ABC for one season before being canceled. The show focused on members of the Inhuman Royal Family, who are forced out of their home after a coup takes place. The series received overwhelmingly negative reviews from fans and critics, garnering an 11% on Rotten Tomatoes. Still, the Inhumans are a big part of the Marvel comics, so it would make sense for the company to try their hand at them again, especially now that Disney+ is a reality. 
Whether that potentially happens with the same cast or not is obviously unknown, but it seems as if Rheon didn't exactly get his fill of the Maximus character during the brief time he played him. Here's hoping he gets another crack at the gig — or a new role entirely.