The Supernatural Character You Likely Forgot TWD's Lauren Cohan Played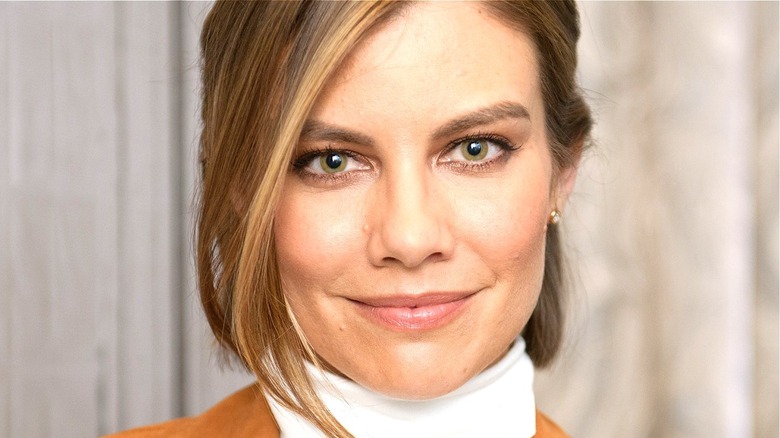 Noam Galai/Getty
Actress Lauren Cohan has appeared as Maggie Greene on the hit AMC series "The Walking Dead" for nearly a decade at this point, and even though the series is coming to a close soon (via TVLine), Cohan doesn't appear to be slowing down one bit. In fact, after "The Walking Dead" series finale airs, Cohan is already set to reprise her role in the spin-off series, "Isle of the Dead," alongside her on-screen nemesis, Negan (Jeffrey Dean Morgan) (via The Hollywood Reporter).
However, despite the fact that Maggie routinely finds herself knee-deep in zombie walker guts, Cohan has been open about the fact that she isn't a big fan of gore. During a December 2016 interview on "The Late Show with Stephen Colbert," Cohan made this point quite clear. "I have an urge to stay away from any blood," Cohan said (via YouTube). "Being on the show has not made me stronger to the elements or to any violence. It has made me extremely squeamish."
Given her distaste for blood and violence, some fans may be surprised to learn that the actress has starred in a number of other similarly styled projects, including The CW's "Supernatural." Though some fans may have forgotten about it by now, Cohan once played an important role in the series.
Lauren Cohan played Bela in Season 3 of Supernatural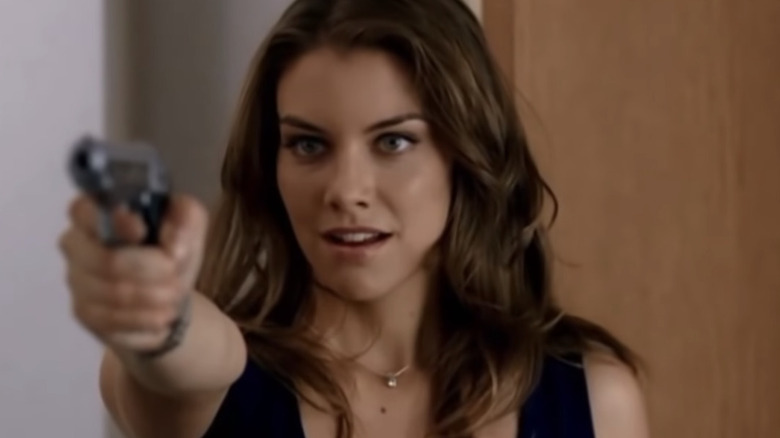 The CW/Warner Bros.
Lauren Cohan portrayed the wily thief Bela Talbot during the third season of The CW's "Supernatural," per IMDb. In the series, Bela is an expert pickpocket and is particularly skilled at bartering for mystical items, two talents that make her a big problem for Sam (Jared Padalecki) and Dean Winchester (Jensen Ackles). Throughout her time on the show, Bela continually gets under the brothers' skins in more ways than one. Amusingly, Dean appears to enjoy flirtatiously bantering with her, and Sam has an inappropriate dream involving the con artist during Season 3, Episode 10 ("Dream A Little Dream of Me").
While Bela often seems to act like a self-absorbed, morally gray character, her motivations become more clear in Season 3, Episode 15 ("Time is On My Side"), her last episode in the series. In this episode, Dean realizes that Bela promised her soul to a demon in exchange for the demon murdering her abusive mother and father. A decade after striking the deal, hellhounds appear eager to collect her soul, something the Winchesters allow to happen. Despite gaining a better understanding of Bela's background, the Winchesters do not offer to rescue her, as she simply betrayed them one too many times.