Danny DeVito Finally Weighs In On Colin Farrell's Penguin In The Batman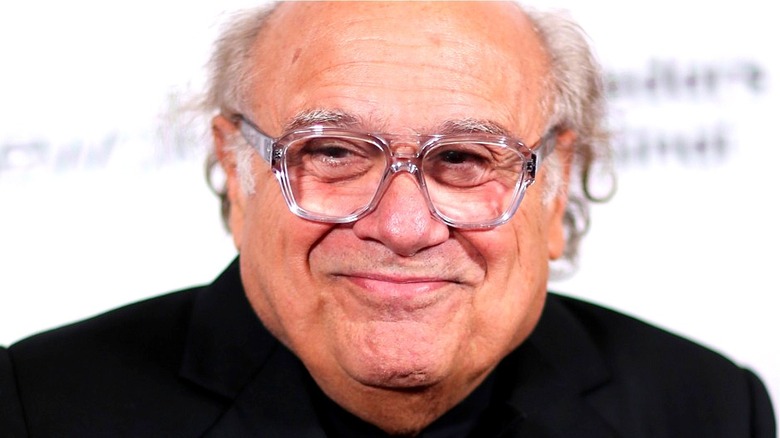 Phillip Faraone/Getty
While comic book films are all the rage these days, "Batman" movies have been something of a staple in Hollywood for decades. All the way back in 1989, director Tim Burton brought the character to life in live-action form in "Batman," which was the biggest adaptation of the character up to that point. The film was a smash hit, grossing over $400 million at the worldwide box office (per Box Office Mojo). A few years later, Burton followed it up with "Batman Returns," which introduced audiences to legendary actor Danny DeVito's iteration of Oswald Cobblepot aka Penguin.
Since that time, there have been many versions of the Batman character, with the latest being Robert Pattinson's take in 2022's "The Batman." That film also saw Colin Farrell step into the role of Penguin, albeit with a much different spin on the character than DeVito's. 
Well, for those fans who have been waiting for DeVito's opinion on Farrell's version of the Penguin character, the actor has finally weighed in with his thoughts.
Danny DeVito thought Colin Farrell did a great job with Penguin
During an interview with TheWrap, Danny DeVito elaborated on his thoughts over Colin Farrell's portrayal of Penguin in "The Batman," and he has nothing but praise for the actor's performance. "I thought Colin did a great job," DeVito said. "I feel like in terms of the performances, I thought Colin — who is a good buddy of mine — I think he did a great job in that. You take your hat off to anybody who sits in the makeup chair that long."
DeVito went on to say that he loved his time as the character as well, and actually enjoyed the makeup process involved. Interestingly enough, DeVito also said that while he appreciated the darker take of the characters in "The Batman," he still felt that Burton's gothic films were more in line with his tastes. Still, it's always a good thing when two actors who have played the same role have a mutual respect for each other, and it's clear from his words that DeVito has nothing but praise for Farrell's particular version of Penguin.