The Best Better Call Saul Episode From Season 3 According To IMDb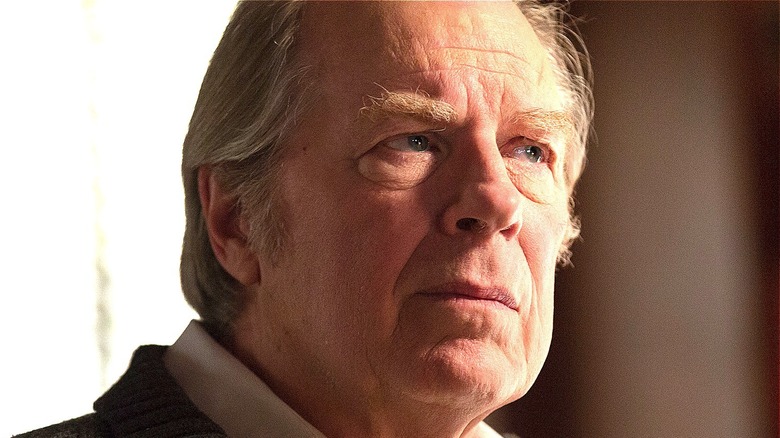 Michele K. Short/AMC/Sony Pictures Television
Season 3 of "Better Call Saul" was a critical season for the series, and one which marked a distinct turning point in a show that (up until that point) had been heavily dominated by Jimmy McGill's (Bob Odenkirk) efforts to play by the rules and practice law ethically. By the time Season 3 rolls around, Jimmy's feud with his brother Chuck (Michael McKean) has reached its apex, and as the latter attempts to get Jimmy disbarred, Jimmy begins resorting to more desperate (and more illicit) methods to get the best of his brother.
Season 3 also saw the introduction of Gus Fring (Giancarlo Esposito) to the story of "Better Call Saul," and as such, the show began focusing heavily on the feud between Fring and the Salamanca family, as well as the morally-conflicted cartel member Nacho Varga (Michael Mando).
There's much to love about "Better Call Saul" Season 3, especially since it sets the stage for what the show would become in later seasons: a uniquely tragic story about a good man who makes horrible choices, and who ends up being sucked into the dangerous criminal underworld of Albuquerque, New Mexico. The entirety of Season 3 is exhilarating from start to finish — though according to IMDb, there is one episode in the season that stands above all the rest.
Chicanery is a courtroom drama at its very best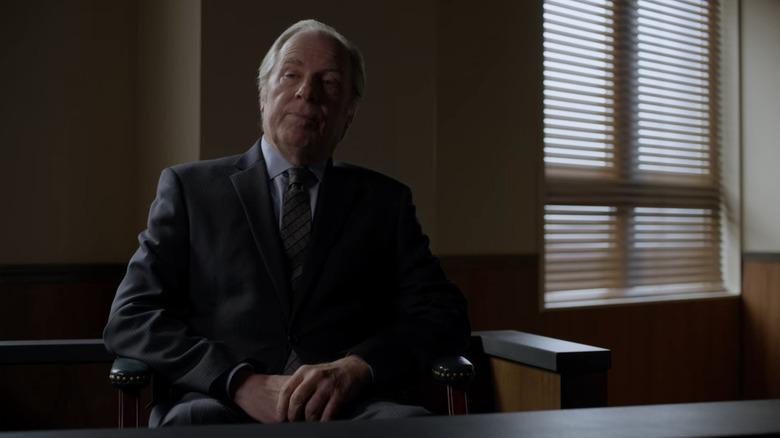 AMC
"Chicanery" is the 5th episode of Season 3, and features the climax of Chuck's attempt to get Jimmy disbarred. In the episode, Chuck presents evidence to the bar association that proves Jimmy tampered with evidence back in Season 2, and nearly the entire episode takes place within the courthouse as the two brothers duke it out. Despite the fact that "Chicanery" almost exclusively takes place in a single location, it currently holds an incredible 9.7 out of 10 rating on IMDb, tying with the Season 5 episodes "Bagman" and "Bad Choice Road" to become the highest rated episode of the entire series.
Users on the site could hardly contain themselves in their reviews, praising the episode for its powerful direction, incredible performances, and jaw-dropping final moments. The entire court episode leads up to a climactic twist where Jimmy reveals that he had planted his cell phone battery on Chuck at the beginning of the episode, proving beyond a doubt that Chuck's mysterious illness (which he describes as an "allergy" to electricity) is completely psychosomatic.
It's a cruel, dirty trick that forces Chuck to go on an angry tirade where he rants about how much he truly despises Jimmy. When he's finished, the entire courtroom is too stunned to speak. Chuck's true character is dramatically revealed to the bar association in one of the greatest scenes in the entire series, and it's easy to see why this episode remains the highest rated episode of Season 3.