The Best NCIS Season 6 Episode According To IMDb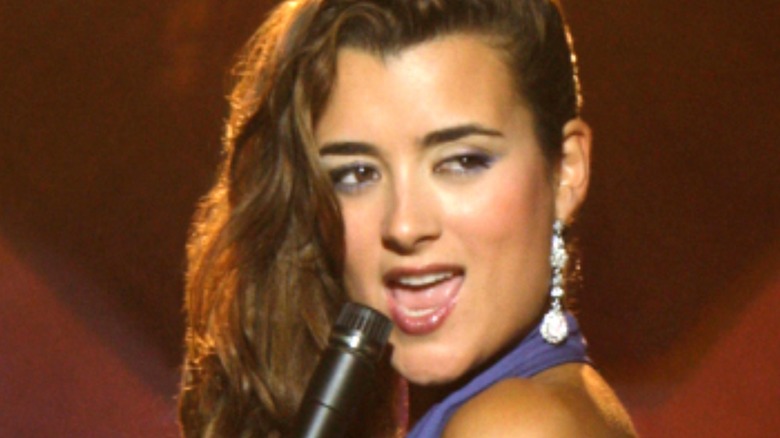 Cliff Lipson/CBS
It should come as no surprise to hear that "NCIS" is one of the most popular procedurals on television. The series has gone strong for nearly two decades at this point, as millions of viewers have tuned in over the years to see what crime the team has to contend with next. During that period, fans have primarily watched Special Agent Leroy Jethro Gibbs (Mark Harmon) solve one crime after the next. However, he made his departure from being the show's mainstay in Season 19, opening the door for other characters to take the reins. 
But Gibbs certainly made his mark on the series throughout hundreds of episodes. It's only natural for fans to have their personal favorites, but when going back for a rewatch, it only makes sense to check out the very best of the best. When you arrive at Season 6, there's definitely one episode you want to keep an eye out for that's earned widespread acclaim from others.
Heartland is the best Season 6 episode by a wide margin
On IMDb, a show's fans have the power to rate and discuss their favorite TV episodes. They can let others know whether a particular installment is worth checking out or skipping. When it comes to "NCIS" Season 6, the most-favored episode by a substantial margin is "Heartland."
The episode has earned itself a ranking of 8.9/10, which is the highest of the season by far. Most episodes in that season fall between a 7.0 and 7.9/10, but "Heartland" has earned itself a solid B+ with over 1,000 rankings to its name. It's a well-put-together episode that involves the team investigating an ambush behind a bar alley that left one person dead and another ill. What really makes the episode stand out is its use of flashbacks where Mark Harmon's son, Sean Harmon, plays a young version of Gibbs. 
Some users left full reviews, offering their insight into the episode, with one person writing, "This episode defines a series that I can only describe as perfect. This is my [favorite] TV show, and this is my [favorite] episode." They're not alone in that assessment as someone else states, "As with any series, there is always an episode that stands out and becomes unforgettable. This episode is it." It's clear "Heartland" isn't merely the best episode of "NCIS" Season 6; it's one of the best episodes of the entire series, and if it's been a while since you've seen it, it's certainly worth another look.