The Off-Screen Drama That Changed Jenny From Gossip Girl Forever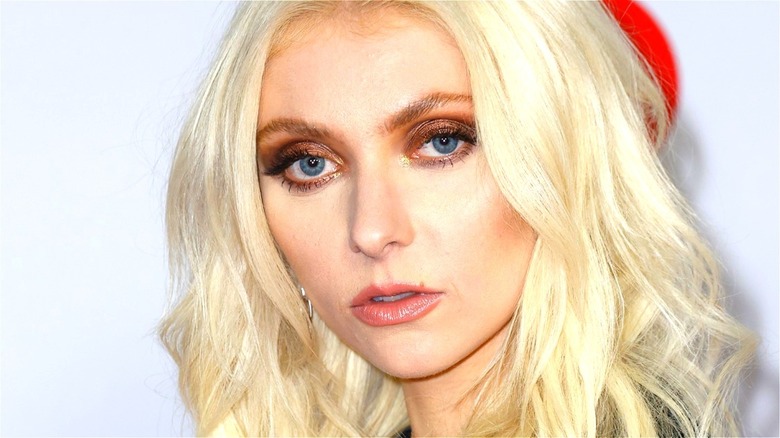 Frazer Harrison/Getty
Like many popular TV series of the aughts, "Gossip Girl" has undergone the reboot treatment. The original teen drama aired on The CW from 2007 to 2012 and stirred up controversy with its racy ad campaigns and scandalous storylines. The on-screen drama also followed some cast members in real life.
Taylor Momsen, who played troubled teen and aspiring fashion designer Jenny Humphrey, frequently found herself at the center of media backlash as her personal and professional lives were conflated. Her social-climbing character, referred to by the mysterious blogger as Little J, undergoes a significant style evolution as the show goes on, further blurring the lines between Jenny and Momsen. By the end of Season 3, Jenny's social status has hit rock bottom, and her rivalry with Queen Bee Blair Waldorf (Leighton Meester) is at an all-time high.
With Jenny's increasingly diminishing storylines and Momsen's ongoing problems with the paparazzi, it didn't come as a surprise when her character was shipped away to a London art school in Season 4. Her sudden departure from the series sparked endless rumors about what really happened behind the scenes of "Gossip Girl."
Taylor Momsen quit acting to pursue music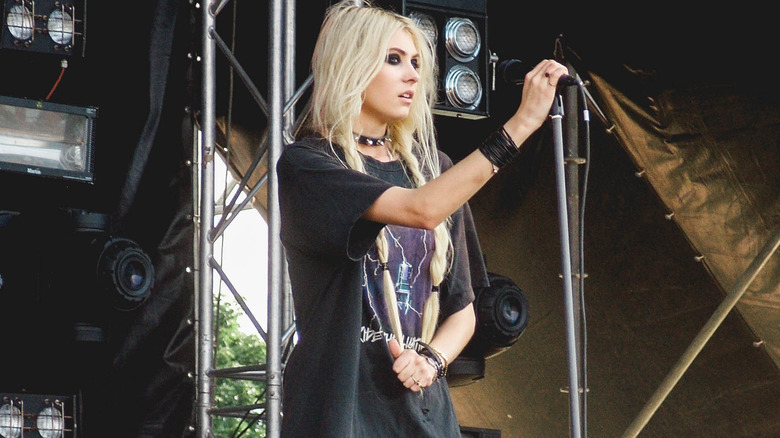 Naumova Ekaterina/Shutterstock
Around Season 4, the rumor mill was abuzz with claims that Taylor Momsen had gotten fired from "Gossip Girl." The rumors were further fueled by remarks "Project Runway" star Tim Gunn made about his guest appearance on the show. Gunn told E! News that he was less than enthused to star alongside Momsen, who he alleged was glued to her BlackBerry. He called her a diva and expressed frustration over unprepared she was.
"I thought to myself, 'why are we all being held hostage by this brat?'" he said. At the time, Deadline also reported that sources noted her volatility on set.
However, Momsen denies these rumors. In early 2022, she appeared on "XOXO with Jessica Szohr," a podcast hosted by her "Gossip Girl" costar. The two reflected on her exit from the show, with Momsen saying that she always felt unfulfilled because she was stuck in a career she hadn't chosen.
"It was a wonderful experience that I wouldn't take back for the world, but I think I just hit that point where I had enough of that experience and I needed to kinda spread my wings and do my own thing," she explained.
For Momsen, spreading her wings meant pursuing her passion for music, and she formed the rock band The Pretty Reckless. As they gained success, she asked to be written off of "Gossip Girl." She expressed gratitude toward everyone who made the process of leaving easy for her, which Szohr confirmed.
As juicy as the "Gossip Girl"-level rumors are, Momsen's pivot from actress to rock star is the true reason Little J left the show.