Oliver Platt Reveals The Biggest 'Issue' Dr. Charles Faces On Chicago Med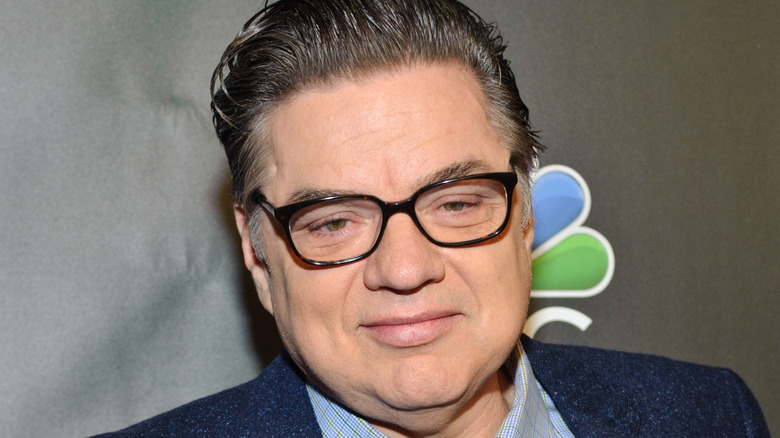 Timothy Hiatt/Getty Images
Oliver Platt has an impressive acting resumé to show from his 35-year career, including "Flatliners," "Frost/Nixon," and "X-Men: First Class." But in recent years, he's probably best known as psychiatry specialist Dr. Daniel Charles on "Chicago Med," which airs on NBC on Wednesday nights.
Now in its seventh season, "Chicago Med" follows the lives of doctors, nurses, and other medical professionals at the fictional Gaffney Chicago Medical Center, letting viewers peek behind the curtain to see what goes on in an urban emergency room. Dr. Charles is a central figure, both diagnosing behavioral health problems in patients and leaving his door open for any of the hospital staff that might have a personal or professional challenge.
Dr. Charles comes across as cool, calm, and collected on "Chicago Med," but during a recent roundtable interview that included Looper, veteran actor Oliver Platt admitted that his character has one big issue that needs to be addressed.
Oliver Platt believes Dr. Charles has 'intimacy issues'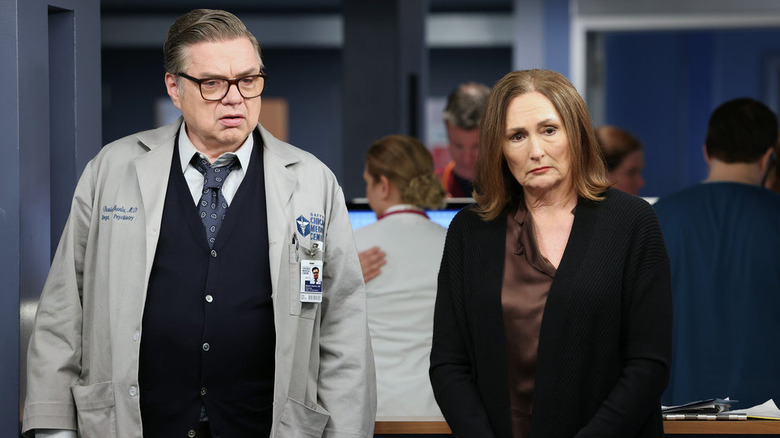 George Burns Jr./NBC
Throughout his tenure on "Chicago Med," Oliver Platt has had numerous storylines that have involved Dr. Charles' personal life. The problem-solving psychiatrist has been married four times — twice to the same woman, who sadly passed away from cancer — and has a brother who died of a drug overdose. He also struggles with his own depression, for which he takes medication and sees a therapist. A recent storyline in Season 7 has seen him find an attraction to his former therapist, portrayed by "Saturday Night Live" alum Nora Dunn.
While Dr. Charles seems like a fairly open book, Platt admits there's one thing he thinks needs to be explored more on the show. "Being involved in this sort of new relationship ... Look, the guy's had multiple marriages. Clearly, there are some intimacy issues here, and I love the fact that we're on the edges of exploring that stuff," he said in the roundtable with Looper. "It's sort of a classic psychological profile for a shrink in that he's adept at figuring out other people's emotional landscapes, but his [own] might be a little bit more mysterious to him."
Season 7 of "Chicago Med" airs Wednesdays at 8:00 p.m. ET on NBC.